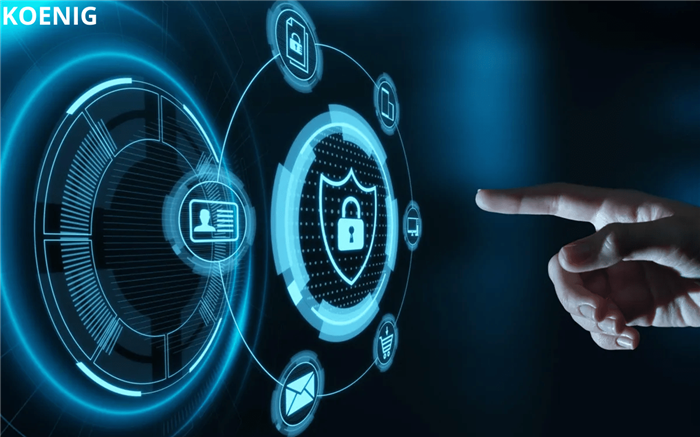 To begin with, it has to be made clear that there are several Microsoft certifications available. MS offers certs for applications, databases, desktops as well as its developer platforms. The guide for MS certification will introduce you to the MTE and the MCE certs; along with the MTA, MCSD, MCSE and MCSA certificates. The certification program from Microsoft is at best called robust. This churns admins as well as tech teams that help provide support to all apps and system products from Microsoft.
If an individual attains MS certification, it reveals his competence level as high. This is specific to a niche technology though. Of course, this will come laden with personal and professional benefits. In terms of higher propensity to get hired, Microsoft certification-laced individuals have a good rate. These certifications also help attain promotions and take quicker career leaps. What's even better is that with the right Microsoft certification , your chances to get a break even as a fresher stands high.
The Overview of Microsoft Certification Programs
Server—Azure, Windows Server, Exchange, Sharepoint certifications
Applications—Dynamics, Office 365, Office certifications
Desktop- Devices, Windows Certification
Developer- Sharepoint, Azure, Applications and Visual Studio certifications
Database—SQL Server certs
Few certifications come under MS cert program with the following credentials-
Microsoft Certified Solutions Associate (MCSA)
Microsoft Specialist
Microsoft Technology Associate (MTA)
Microsoft Solutions Developer (MCSD)
Microsoft Office Specialist (MOS)
Microsoft Certified Solutions Expert (MCSE)
Once you sail through the initial qualifying Microsoft cert exam, you become a Microsoft Certified Professional or MCP. This MCP status will allow access to benefits as well as an exam dashboard. These additionally come with transcripts, certification logos, certs among much more. You will also get MCP designation for the Microsoft transcript. Also, more importantly you need to understand–only MCSA, MCSE and Specialist certs qualify as being MCP cert. The MTA or the MOS certs don't qualify for the MCP status. Also, no exams from these are eligibility requisites for MCSA, MCTS MCSD, MCSE or Specialist certifications.
As add-ons to these certifications mentioned above, MS offers the Microsoft Certified Trainer or MCT and Microsoft Certified Educator or MCE certs for those interested to pick the teaching or training in Microsoft tech and products niches.
Microsoft Server Certification
Microsoft Server cert track comprises MTA, MCSE and MCSA credentials. Within MTA Server there comes a single certification called IT Infrastructure. To get the same, a candidate will have to pass a single exam out of five. These cover topics and areas such as server administration fundamentals, networking, mobility and devices, Cloud and security.
With MCSA Server track, there come Windows 2008, 2012 and 2016 servers. These Windows Server tracks need three exams each. However, you need just two exams for Linux on the
Azure certification
and MCSA: Cloud Platform. Each of these comes across as prerequisite for next.
Until March 31 this year, MCSE Server track came with SharePoint, Communication, Private Cloud, Cloud Platform and Infrastructure, Messaging and Server Infrastructure for Server Infrastructure, Desktop Infrastructure and the Private Cloud tracks you have to appear for MCSA: Windows Server 2012. For the Messaging, Communication and SharePoint solutions you need to take MCSA for Office 365 credential. You must qualify as pass in at least one or two other exams for earning MCSE Server credential.
Microsoft Desktop Certification
Microsoft Desktop cert path comes with MTA, Microsoft Specialist and MCSA certifications . Microsoft Specialist in Windows 10 will need you to pass one exam. MTA Desktop path has a single certification for IT Infrastructure. This is the same as MTA Server track we discussed just previously. MTA IT Infrastructure track needs you to pass a single exam out of five in all. The exams are on networking, mobility, Windows Server administration, mobility, cloud and device fundamentals.
The MCSA Desktop cert includes one credential for Windows 10 as announced in January 2017. For earning the MCSA: Windows 10 you are required to pass a couple of exams.
Microsoft Database Certification
Microsoft' Database cert path comprises the MCSA, MTA and MCSE. MTA Database track needs one exam. For MCSA Database track, these are MCSA: SQL Server 2012/2014 and MCSA: SQL 2016 .
MCSE Database track has three certs on offer. One latest credential is MCSE: Data Management and Analytics, but two earlier ones are MCSE: Business Intelligence and MCSE: Data Platform. The newest pick needs four exams. The older module needs five exams. The two earlier credentials rolled back to give space to MCSE: Data Management and Analytics.
Microsoft Developer Certification
Microsoft Developer cert path comes with the MCSD and MTA certs. MTA Developer cert recognizes those at entry-level as software developers. This certification needs candidates to clear one out of three exams. The probable areas are HTML5 app development fundamentals, software development and software testing fundamentals.
For the MCSD Developer track, there are six certs to pick from. Until March this year, these were-
Web Applications
SharePoint Applications
Universal Windows Platform
App Builder
Azure Solutions Architect
Application Lifecycle Management
Microsoft Applications Certification
Certifications in this track have wide variety. The track is large and includes MCSA certification and offerings such as MOS Master, Microsoft Office Specialist and MOS Experts.
MCSA Apps track includes one cert – namely, MCSA: Office 365. A couple of exams are needed to obtain this. Microsoft offers MOS Office 2016 cert for every Office application. MOS 2016 Expert cert identifies those having high-end Office skills. Candidates need to clear four exams. MOS 2016 Master needs clearing six exams.
Microsoft Server certifications are apt for IT pros involved in designing, deployment, configuration or management of Windows environment. this could may include desktops or even devices. Those having MS certs work as specialists, administrators, analysts and the like.
In recent times, some of the
best microsoft certifications
has been gaining popular interest and momentum. Those who pursue mcsa training or mcsa course and Microsoft Training get associated with platforms such as Office 365, Office and Microsoft Dynamics 365.