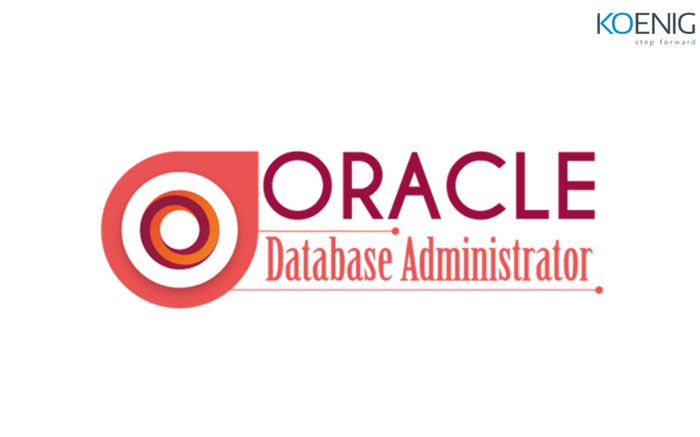 Oracle is one of the largest IT corporations in the global industry. It offers over three hundred certification programs for IT professionals. These certifications span nine categories and provide credentials in various domains, which include, among others,
Systems
Databases
Virtualisation
Applications
Enterprise management
Oracle certification training
programs aim to give IT professionals expertise in the platforms, tools, techniques and software that Oracle offers. Its objective is to create a skilled group of professionals who can quickly and expertly navigate the Oracle offerings for organisations. Of these available credentials, the demand for Oracle Database certified professionals is on the rise.
Oracle Database Certifications:
Database Application Development:The credentials within this group train IT professionals, to deploy Oracle and related applications securely. The certifications under this category are:
SQL and PL/ SQL: Develops skills related to SQL
Oracle Application Express (APEX): Develops skills related to self-servicing, a development that is browser-dependent and tools that are scalable and easy to manage.
MySQL: The credentials in this category help you develop skills related to more complex features of the SQL programming language. There are two certifications within this group.
MySQL Database Administration: Develops skills required for the scaling of databases and other related applications.
MySQL Developer: Develops the skills needed to develop writing processes and methods for Query, allowing the creation of reports that are easy for users to read.
Oracle Database: These certifications train you in the skills you need to administer Oracle databases, which are among the most highly demanded databases globally. The four certifications in this category are:
Oracle Database 12c: Teaches the skills necessary for Database Administrators (DBAs) needed in day-to-day operations. It also helps develop skills for designing, improving and implementing backup and recovery processes and consolidating operations using multi tenant and pluggable container databases.
Oracle Database 11g: Develops skills needed to handle Oracle database 11g effectively and efficiently. These skills can be used for several workloads.
Database cloud: Develops advanced-level skills required for database administration.
Oracle Spatial 11g: Teaches the skills needed to analyse, present and manage spatial data. Over 80% of data that is collected today by businesses can be termed spatial data.
Oracle certifications are offered at varying levels. These levels start from the Associate level and go up to the Professional, Expert, Specialist and Master levels. If you wish to get certified, you need to start at the lowest level and move higher. These certifications will help you develop your skills and knowledge and help you get better jobs and a higher salary.
How to get an Oracle Database certification:
1. Professional Certification
This credential can help you to manage large databases as well as build large-scale applications for these databases. To become an OCP (Oracle Certified Professional), you will need to enroll in a training course and pass an exam. There are a few fixed steps to be followed.
Step 1: Get an Associate-level Oracle certification
As a prerequisite to apply for an OCP credential, you must be an OCA (Oracle Certified Associate).
Step 2: Choose a Course
The next step in becoming an OCP is to cover a predetermined academic portion and sit for the exam that Oracle sanctions. You can find a list of certifications on the Oracle website, which are pretty extensive and detailed so that you can choose the one that best matches your requirements.
Step 3: Submit a Course You Have Completed
Once you have chosen and completed a course, you need to submit proof of the same.
Step 4: Take the exam - Oracle Database 11g: Administration II 1Z0-053
Once you have finished your preparation, you can give exam 1Z0-053, which is the pinnacle and ultimate goal of this process. Upon clearing this exam, you will have earned the OCP credential.
Step 5: Submit a form of course proficiency
After clearing the Administration II 1Z0-053 exam, you will have to verify that you are proficient in the skills required by an OCP.
2. Master Certification
The Master credential is the highest certification level that Oracle recognises. This qualification prepares you with the skills and knowledge required for senior-level roles in IT departments. These roles will require you to handle database system applications and problems. With this certification, you can expect the highest possible salary within the industry as per standards. You can follow this process to reach there.
Step 1: Get an OCP Certification
As a prerequisite to applying for an OCM credential (Oracle Certified Master), you must have an OCP credential to your name.
Step 2: Complete 2 Intense Training Courses
The next step towards acquiring a Master level certification from Oracle is to complete any two courses from Oracle's approved list of 30 training courses. These courses are counted over and above everything you studied for your OCP certification. You also need to attend classes for each of these courses, whether via classrooms or virtual sessions.
Step 3: Submit the Courses You Completed
This step is similar to the process for the OCP credential. You need to submit proof of completion of the courses that you have undertaken from Oracle's list of courses.
Step 4: Take the exam - Oracle Database Certified Master Exam 11GOCM
This exam decides whether you will receive your OCM credential. It evaluates the skills you will need as an OCM in your daily operations.
Step 5: Submit a Course Proficiency Form
It is not uncommon for candidates to appear for exams before completing their training course. However, the course is mandatory because it gives you information and the skills you need to perform optimally as an OCM within an organisation.
Step 6: Submit a Fulfillment Kit Request
This is the last step in the certification process for an OCM credential. You must submit this form after you have cleared the exam.
Training For Oracle Certifications
Oracle Database Administrators have all the knowledge needed to manage and control databases at varying levels, from Associate to Master. Some people believe you can get enough work experience and won't require a certification. However, there are several benefits of being a certified Oracle database administrator. Employers and clients have more confidence in your abilities proven via a certificate than just taking your word for it.
Oracle has an online university that can help you train for their certification exams. There are also multiple partner institutes and platforms vetted and qualified to help you become a certified database administrator. Koenig is one of the leading partner platforms for Oracle certifications, offering flexible hours, 1-on-1 learning with expert mentors and enough study material to help you through the process.