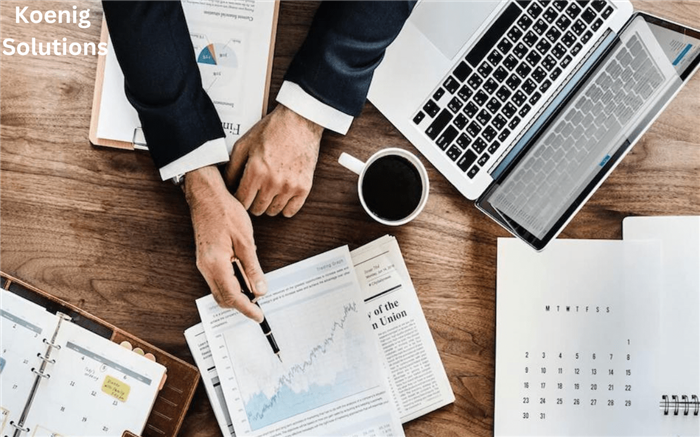 Business analysis is a critical part of business operations across industries that focuses on identifying relevant data sets, understanding unique business needs and providing effective and efficient solutions. Every organisation requires business analytics today as it helps overcome present and potential problems. Business analytics helps drive change at the enterprise level, enhances processes and workflows and improves offerings and customer experience. To achieve all these objectives, businesses hire professionals known as business analysts.
Business analysts are professionals who use a series of techniques to evaluate enterprise operations and connect several departments to the technology sector. A business analyst is responsible for implementing innovations and technologies in different departments and identifying problems and their solutions at the enterprise level. If you aim to become a business analyst one day, there are several analytics techniques in business you should familiarise yourself with.
Techniques of Business Analysis:
The most critical factor that decides which technique a business should use is the final objective. Take a look at the top business analytics techniques that you should know, understand and implement.
1. SWOT Analysis:
SWOT is an abbreviation that means Strength, Weakness, Opportunity and Threat. This is one of the most widely known analysis techniques that business analysts use. A SWOT analysis is conducted by various individuals and teams to assess the current environment within the organisation and evaluate the parameters that could result in positive change. As stated before, it has 4 key elements:
Strengths: The strengths of any organisation are the areas and individuals who are working well and directly contribute to the growth of the organisation. Some leading examples of this are the brand name, location of the headquarters and other branches, best-performing employees, best-selling products and market share.

Weaknesses: Any factor that is directly responsible for business losses or slow growth within the organisation can be categorised as a weakness. This could mean underperformers, rivalries within the organisation, unsupportive growth teams or office politics.

Opportunities: This includes factors or numbers that can potentially provide an advantage or edge to an organisation to keep them ahead of the competition. Opportunities are generally time-sensitive and should be leveraged quickly. One example of this is the demonetisation of 2016 in India. With cash becoming a hassle, digital payment startups received millions as funding to grow and succeed.

Threats: Multiple factors in a business environment exist outside a business environment that increase the risk of loss. This includes upgraded competitor products, new technology like IoT or AI and changes in customer behaviours.
2. MOST Analysis
MOST is another shortened version that stands for Mission, Objective, Strategy and Tactics. It is one of the most effective and comprehensive techniques for business analysis today. MOST analysis provides a strong understanding of the capabilities and purpose of the organisation and helps in understanding what the organisation is aiming to achieve and the actions that can be implemented as a part of a larger strategy.
Mission: The mission or purpose is the enduring process an organisation follows. Every department within an organisation contributes equally to this mission statement. It provides a clear 'why' for the business and explains the outcomes the business is trying to accomplish. The clearer the mission is, the higher the chances of business success.

Objectives: This is the next step after the mission is clear. Objectives can be defined as specific goals that every department wishes to accomplish while sticking to the mission statement. All objectives must be realistic and measurable.

Strategies: This refers to the roadmap that organisations must follow to achieve their goals. Having a strategy is a data-backed way to approach problems and move forward in business.

Tactics: A tactic is what businesses add to their strategy execution and implementation. Tactics are short-term steps that compound over time to meet the objectives of the overall strategy.
You May Like: ECBA or CCBA or CBAP – Which Business Analysis Certification is Right for you?
3. PESTLE Analysis
PESTLE is an acronym that stands for Political, Economical, Social, Technological, Legal and Environmental. It represents all the factors and forces that could create threats or opportunities for an organisation, making it a powerful technique that considers a wide range of factors for business success.
Political factors: This parameter evaluates how existing or upcoming government regulations and policies will influence an organisation and its customers. It also takes into consideration government intervention in the country's economy. Every government-related factor that influences a business and its workings is included here, such as taxation laws, law, import restrictions, tariffs, or trade control regulations.

Economic factors: The economy significantly impacts every business within a nation and directly affects profitability which includes currency exchange rates, interest rates and inflation rates.

Social factors: Social factors considered in this technique assess the state of civil society. It considers age distribution, population growth rate, health consciousness and cultural trends among other things. Such factors allow marketers to understand user requirements.

Technological factors: This encompasses every change in the IT industry that brings a new technology or mode of operation into business workflows, such as innovation and automation, technological advancements and research and development.

Legal factors: Any business entering a new market or starting operations needs to consider the legal implications of the same. It includes copyright laws, discrimination laws, data privacy and security laws, insurance laws and more.

Environmental factors: This includes natural conditions of geographies such as pollution levels, weather conditions, the impact of the climate and any risk proneness such as floods or sandstorms etc.
Talk to Our Counselor Today
4. System Analysis:
This technique of business analysis focuses on the systematic collection and interpretation of facts. It includes looking into the weaknesses of existing systems to find problems and often requires analysts to break the system down into smaller components. System analysis helps in minimising errors caused by several issues.
System analysis studies an organisation's perspective, identifies its objectives and creates a process that makes up an efficient system. Several organisations prioritise timeliness and end up skipping system analysis. However, this could result in additional mishaps that occur over time and increase the time taken to solve a problem.
5. Business Model Analysis:
This method of business analysis evaluates the current working model that the business uses to provide a better understanding of market approaches, techniques and policies. It provides a stronger understanding of several things such as the revenue model, value provided to each customer segment, production costs and the impact on business should the business model change or evolve in any way.
Using business model analysis, you also get a stronger understanding of critical factors like management and marketing. When you completely study or evaluate the production cost, design stage, marketing strategy and the impact of any future changes, you help your organisation grow in revenue and status.
6. Brainstorming:
Brainstorming is a widely-used technique with a wide range of real-world applications. It is used to find solutions to problems that exist either at the enterprise level, individual level, team level, or for a single client or stakeholder. Brainstorming is defined as a group method of problem-solving that includes individual contribution and spontaneity from every person who is a part of the brainstorming team.
When a single person is brainstorming alone, it is known as independent brainstorming. This takes lesser time to complete, but the outcomes can be limited as compared to group brainstorming. Group brainstormings are generally a part of daily operations in large organisations as the resulting ideas are more fruitful and involve more critical thinkers.
Brainstorming is an approach that targets innovative thinking and requires users to look at a problem from several new angles to find a new set of solutions and approaches from what has already proven ineffective.
7. Mind Mapping:
Mind mapping is an effective and proven technique of business analysis that provides analysts and businesses with a visual representation of various ideas, problems and more. The structure that mind mapping follows is similar to how neurons are structured in the human brain, which is how this technique gets its name. It also continues to expand as new ideas and resources get added.
For this technique, your role as a business analyst will be to identify and investigate problems that stakeholders or customers face and create a mind map to provide structured details of ideas, data or thoughts.
Mind mapping is an effective way to confirm that every critical factor that should be considered is being considered.
8. Process Design:
Process designing is a critical aspect of business analysis. The analyst identifies each process design that the organisation is currently using along with its benefits and disadvantages. Process designing is essential for solving business problems and leveraging new opportunities. It helps businesses measure and monitor the effectiveness of the business, ensuring consistent delivery of value to the end consumer. Process designing is also considered the future state of a business and its operations.
If you are considering a career as a business analyst, it helps to have some form of formal training. To understand the skills needed and hone the ones you have, enrol in a training course online and take your career to the next level.
Talk to Our Counselor Today