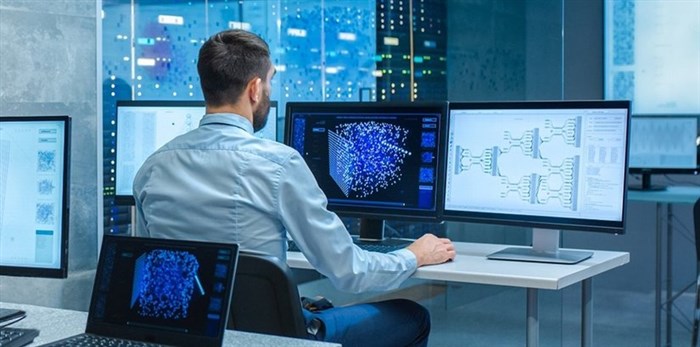 Technical architects are popularly known as the 'unicorns' of the IT industry. Why? Well, because they are the master of both managerial and technical aspects of a business. Hiring a technical architect is equivalent to hiring an IT developer and team manager. With such a unique role, there is no doubt that technical architects are in high demand. More and more organizations today are hiring technical architects, but "who is a technical architect?". In this blog, you will learn about technical architect skills, roles and responsibilities, salary, and much more.
Read on to learn more!
Who is a Technical Architect?
Technical architects manage the design, planning, and implementation of IT systems in an organization. They act as a bridge between the two different aspects of business: the managerial aspect and the technical aspects. Technical architects use their technical and managerial expertise to develop IT systems.
They do not work in isolation. They typically work with other IT professionals in an organization. Their responsibilities include ensuring the peak performance of IT systems, defining best practices, determining technological needs, and building new technologies.
Technical Architect Roles and Responsibilities
Technical architects have a lot of responsibilities. From designing the IT systems structure to ensuring optimum performance, they handle the entire development cycle. They work as a project manager to handle a project at all stages. They understand the organizational goals, and clients' visions, and make improvements in the current processes.
Some of their responsibilities include the following.
Identify organizational needs and objectives
Provide advice to clients on IT developments
Plan and design IT systems as per the needs of the organizations
Manage the building and implementation of a structure
Communicate with other IT professionals and stakeholders
Measure system performance and optimize it
Suggest integration methods while also assisting in software and hardware selection
Bridge the gap between stakeholders and development needs by communicating their needs
Resolve technical issues
Supervise IT development teams
Technical Architect Skills
Technical architects have versatile roles. Therefore, they must have the right skills to successfully do all aspects of their job. Here are the skills you must have to become a successful technical architect.
IT knowledge
Technical architects manage the designing and implementation of IT systems. Therefore, they must have advanced skills in IT that can help them manage the development of systems and optimize their performance.
Cybersecurity
Technical architects are project managers. Therefore, they are involved in the stages of a project. As such, they need to have cybersecurity skills. They have to ensure that their system remains safe during the development stage and after it is completed.
Programming languages
As software development professionals, technical architects also use programming languages. Knowledge of popular languages, such as C# and JavaScript is necessary for technical architects. Apart from this, they must also be familiar with networking and cloud technologies.
Systems design
Technology architects have the primary responsibility of helping the development team in designing IT systems. This can only happen if they are skilled in system design. Another area where this skill comes in handy is that it helps them understand the stakeholder's vision regarding the IT system. Only by fully comprehending their vision can a technical architect design the system as per requirements.
Operating systems
Technical architects must be familiar with operating systems like Unix, Linux, and Windows. They must be skilled in databases like MySQL.
Communication
Technical architects communicate with stakeholders, clients, development teams, and other IT professionals during their job. Only by having excellent communication skills can they understand the client's requirements and share them with the development teams.
Work under pressure
Technical architects often deal with high-pressure situations and multiple deadlines simultaneously. Therefore, they must be able to work under pressure and maintain calm during high-pressure situations.
Problem-solving
One of their primary responsibilities is to develop unique solutions for client needs. Therefore, technical architects must have excellent problem-solving skills that can help them create cost-efficient and effective solutions.
Leadership
Technical architects lead IT development teams and projects in an organization. As such, they must have good leadership skills. They must be able to motivate their teams to work hard while supervising their task execution.
Related: How to Become a Technical Architect? Job Role, Responsibilities, Skills & Salary
Requirements for Technical Architects
Different organizations can have different requirements when hiring technical architects. However, the general requirements are as follows.
The technical architect is a senior-level position. Therefore, you must have a bachelor's degree in business information systems, software development, engineering, computer science, or any related field. To become a technical architect, you must have a bachelor's degree in software development, computer science, business information systems, or any related field. A master's degree is also beneficial for your career.
Other than education, you must also have proven experience in software development, project management, and system design. Having hands-on experience in these fields can give you an edge over other candidates. You can also go for professional certifications like The Open Group Architectural Framework, Certified ScrumMaster, etc.
Most professionals begin their journey toward becoming technical architects by entering the fields of solutions, programming, or systems development. Many of them also gain experience in managerial roles to develop the necessary soft skills, such as leadership, problem-solving, and teamwork.
Technical Architect Salary and Career Path
According to AmbitionBox, technical architects earn an average annual salary of Rs. 24.9 lakhs. The salary ranges between Rs. 14.7 lakhs to Rs. 40 lakhs. The salary range will increase as you gain more experience and develop expertise in the field.
Depending on their experience and skill set, technical architects can also reach senior architecture positions, including the role of a chief technical officer.
Technical Architect Job Description
A sample technical architect job description can look as follows.
Job description
We are looking for a technical architect with proven experience for our organization. They will be responsible for developing the structure of our IT systems and managing implementation. The ideal candidate must have excellent communication skills and hands-on experience in software development.
Responsibilities of the technical architect
Understand the company goals and needs
Plan and design the structure of IT systems
Communicate with the development team regarding the system requirements
Carefully select the best integration methods
Guide team members while overseeing their work
Resolve any technical issues that may arise
Monitor systems to ensure optimal performance
Skill requirements
Experience as a project manager or technical architect
Experience in cloud technologies
Thorough understanding of IT solutions
Some knowledge of coding languages
Bachelor's in computer science or a related field
Fundamental knowledge of major operating systems
Hands-on experience in project management and software development
Excellent communication and interpersonal skills
Problem-solving attitude
How to Become a Technical Architect?
Read the responsibilities and skill requirements? Believe this is your cup of tea? Well then, here are the steps you should follow to become a technical architect.
Get education
The first step to entering any field is to finish your education. It is not possible to become a technical architect right after university. You have to slowly work your way up the ladder. Therefore, begin with finishing your bachelor's in information technology, computer science, or a similar field. Go for a master's degree if you want.
Develop skills
The essential skills for technical architects are listed above. Before applying for a job, it is best to develop some basic skills. You can do this by taking online courses, getting certifications, or learning them as you work. Remember, the experience will go a long way in this field.
Get certifications
Most IT employers look for certifications while hiring an IT employee. Fortunately, there are a lot of beneficial certifications that will help you in becoming a technical architect. This includes Certified Master Scrum certification, MCSE, and The Open Group Architectural Framework certification.
Apply for jobs
Start building your resume. Highlight your strengths, experience, and skills in the resume. Once you have made your resume, start applying for different jobs.
Certifications for Technical Architects
Certifications are ideal for validating your skills and expertise in a specific IT area. Many IT employers tend to list certifications as a candidate requirement. Therefore, getting a certification can give you an edge over other candidates, hone your skills, and help you stay updated with the latest developments.
Here are some of the certifications that can be beneficial for technical architects.
The Open Group Architectural Framework (TOGAF): This certification validates your knowledge of the TOGAF enterprise framework. TOGAF is used worldwide and is a must-have for senior architects, solutions architects, and technical architects.
Certified Scrum Master (CSM): Offered by Scrum Alliance, CSM validates your skill in using and implementing the Scrum framework for project management. Scrum framework can help teams achieve their goals effectively and efficiently. This certification is suitable for business analysts, project managers, and software engineers.
Here is a list of other certifications that can help you advance your career.
Red Hat Certified Architect
Salesforce Certified Technical Architect
AWS Certified Solutions Architect - Associate
Certified Informations Systems Security Professional - Architecture (CISSP)
Conclusion
Technical architects are the best of both worlds - technical and managerial. They are a crucial part of organizations. That is why most organizations offer good packages to onboard skilled technical architects. They manage projects, design systems, and supervise their implementation. Becoming a technical architect may take some time and a lot of skills, but the hard work will be worth it.