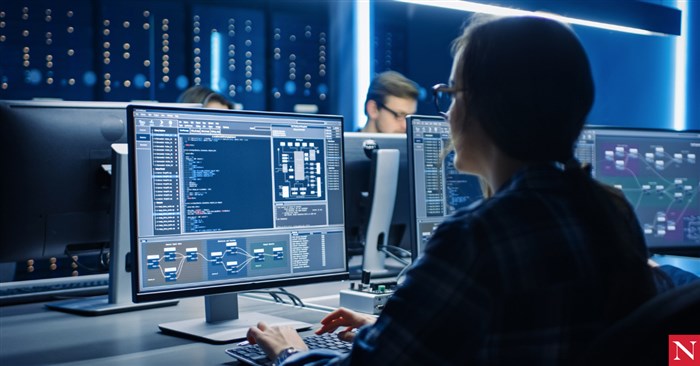 Cloud computing has taken the business world by storm. It has completely transformed the way businesses function. And most organizations have welcomed this change with open arms. The rise of businesses adopting cloud computing has also led to a rise in demand for cloud experts like cloud engineers.
Cloud engineering is a lucrative career with significant room for growth and development. In this blog, we will explore what is a cloud engineer and how you can become one.
What is a Cloud Engineer?
A cloud engineer is a professional responsible for managing the technological side of cloud computing. This includes design, management, maintenance, and support of the cloud environment.
Cloud engineer is a loosely used term that can be divided based on specialties. This includes cloud security engineers, cloud network engineers, cloud architects, cloud software engineers, and cloud systems engineers.
Roles and Responsibilities of a Cloud Engineer
Before moving to how to become a cloud engineer, let us first understand their roles and responsibilities. Cloud engineers are IT professionals who manage the technological duties related to cloud computing. Their responsibilities differ as per the size of the organization and their expertise.
Here are some of their responsibilities:
Help organizations migrate to the cloud
Monitor the cloud environment and cloud management
Configure infrastructure components of the cloud
Design and develop applications and databases
Ensure cloud security and recovery
How to Become a Cloud Engineer?
You can become a part of this fast-growing field by following these steps:
Get a Degree
The first step is to get a bachelor's degree in computer science, information technology, or any related field. This will help you build a base in the field. Although not mandatory, you can also get a master's degree in the required fields.
Develop Skills
Apart from education, you also need to develop relevant skills. To be a successful cloud engineer, you must have hard and soft skills. Hard skills include proficiency in operating systems, networking, security, database, virtualization, APIs, etc.
Soft skills like communication, leadership, detail orientation, and willingness to learn are also necessary. To develop all these skills, you can get different cloud certifications.
Learn a Programming Language
As a cloud engineer, you must also be proficient in at least one programming language. Knowledge of data-oriented languages, such as Java, Clojure, or Python, will help you establish a base in the field. You can learn these languages through videos, blogs, or online training courses.
Read More: Highest Paying Cloud Certifications and Jobs for Year 2023
Become Proficient in a Cloud Computing Platform
There are three major cloud computing platforms - Amazon Web Service, Microsoft Azure, and Google Cloud Platform. To become a cloud engineer, gain proficiency in at least one of the platforms.
All these platforms also offer specialized certifications that validate your expertise and knowledge. For example, AWS offers certifications like cloud practitioner and SAP. Microsoft offers certifications like Azure Fundamentals and Azure Developer Associate. Similarly, Google provides Professional Cloud Architect and Professional Cloud Security Engineer certifications.
Internship and Experience
While hiring, most organizations ask for some experience in the cloud industry. Doing an internship will help you get hands-on experience in the field. It can also help you in choosing your cloud computing specialization.
Apply for Jobs
Once you have the necessary skills and experience, start applying for jobs. Make a strong resume, highlight your skills and qualifications, and start working as an entry-level employee.
Cloud Engineer Salary
Cloud engineers earn a good salary. Their salary rises as their skills and experience increase. According to AmbitionBox, cloud engineers earn an average annual salary of INR 5.2 Lakh. The salary ranges between INR 2.8 Lakh and INR 13 Lakh.
The more experience you gain, the more your expertise will develop and the better you will earn.
You May Like: Top Cloud Computing Skills to Boost Your IT Career in 2023
Conclusion
Cloud computing is a rapidly growing field. This technology has revolutionized the business world. That is why the demand for cloud engineers is also bound to continue increasing. You can become a part of this growing field by following the steps discussed above.