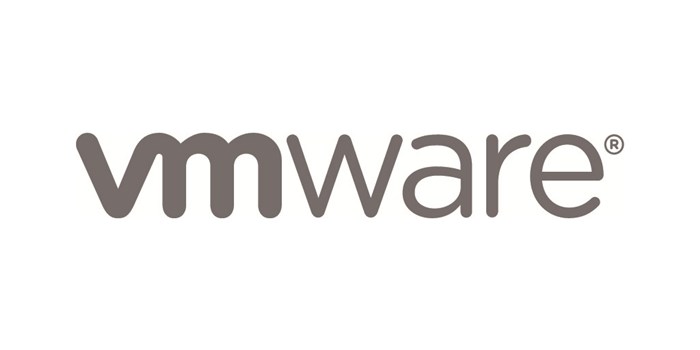 VMware administrators are responsible to maintain the virtualization software of a business. Their primary role is to ensure that all components related to the virtualization process work well. They should maintain the computer infrastructure by fixing bugs and updating software when required.
Everything is virtual these days in organizations, from security tools to networking. Due to the same, VMware administrators are in fair demand in the industry. Their knowledge and expertise are needed to manage all the issues related to VMware, such as managing and maintaining the software, updating it as and when necessary, and installing new features.
Responsibilities of a VMware administrator
VMware administrators are required to handle the systems that run through VMware systems. They use vSphere to work and manage control access to the network and its security. VMware administrators are typically a part of a team with specialized engineers.
Let's take a look at the VMware administrator's roles and responsibilities.
Uses and manages virtualization software such as VMware, Oracle VM, and vSphere.

Installs new applications and helps configure them including web servers, OS, and infrastructure components.

Work on exchange tasks, desktop deployments, imaging, and account creations.

Create and manage data backup on external hard drives.

Maintain the security of the network by leveraging different systems, such as firewalls and intrusion detection.

Develop recovery programs in case of any loss due to natural or man-made disasters.

Continuously improve the server's performance by tracking and solving the issues faced by users.
These are just some of the responsibilities a VMware administrator has. Apart from this, a VMware system administrator often includes the following things as well.
Resolves user issues of AppSense profile

Maintains and upgrades the DHCP server

Improves systems to optimize performance

Creates Windows server images

Manages troubleshooting problems

Works to manage NAS storage

Monitors SAN using the VPLEX user interface

Deploys new servers
Requirements of a VMware administrator
When you are willing to be a VMware administrator, you have to understand that administrators play an integral and crucial part in the organization. They mostly act as a backbone. Hence, you must fulfill certain requirements to be a proficient administrator. When you want to be one, keep the following in mind.
You must have done your Bachelor's in any of the following:

Information Technology

Computer Science

Electrical Engineering

Cloud Computing

You should know about software development, computer programming, and the fundamentals of VMware.

Companies prefer VSware administrators to have some experience. However, many companies also offer training to freshers that may last a few weeks. The purpose of these training sessions is to make their new employees familiar with the company's software and working.

You can also get different certifications that show your skills and knowledge to stand out from the competition.
What are the Skills Required?
A VMware administrator deals with many people and manages the latest technology. Therefore, they must have specific skills to do their job successfully. Some of the essential skills required as a VMware administrator include the following.
Infor mation technology professionals work in a dynamic environment. Their work undergoes constant changes as technology is constantly evolving. They also need to identify, monitor, and resolve any issues that might happen in the company. Virtualization administrators also have to deal with troubleshooting issues. Therefore, they should be good at problem-solving.
VMware administrators do not work alone. They are a part of the team and have to communicate with many people, such as IT professionals, engineers, and users. VMware administrators may even have to interact with users and clients making communication a much-needed skill.
So, the more effective the communication, the better the output.
Identifying any issues in the system and regularly optimizing the system's performance are some of the key responsibilities of a VMware administrator. They must consider even the slimmest attributes to do this successfully. Only by noticing every single attribute can they resolve issues before these issues impact the entire system.
A VMware administrator must excel in collecting data and information from multiple sources and interpreting them. They should be able to investigate the data to make practical decisions and optimize distinct systems.
An essential skill for a VMware administrator is to have expert knowledge of virtualization technology. They must have the required skills to troubleshoot and configure the virtualization infrastructure. Since VMware administrators are also responsible for managing security and creating backups, they must be acquainted with all the relevant software.
Respond quickly and work well under pressure
People working in the IT department must have the ability to thrive under pressure and respond quickly. VMware administrators should also have this ability. They must respond quickly to any challenges the user faces and repair the company's software and hardware when the need arises.
Related: A Complete Guide To VMware Certified Professional (VCP)
Salary of VMware administrators
The pay range depends on the company, their expertise, experience, and education. However, a VMware administrator earns an average salary of $85,764 yearly in the United States. This means that they earn $41.23 hourly on an hourly basis.
VMware administrators at entry-level positions earn $68 yearly on average. Similarly, the best and most demanded administrators make $106 on average yearly. Since virtualization technology is highly demanded, the number of VMware administrators is also expected to rise. The average salary will also increase with the rise in demand.
VMware administrators have a lucrative career path. With the right experience and knowledge, they can go on to become the following.
Information Technology Operations Manager

Infrastructure Project Manager

Information Systems Director

Director of Technical Operations

Technical Operations Manager

Senior Director of Information and Technology
As the position gets higher, the salary component will also increase.
Becoming a VMware administrator
You need to take the following steps to become a VMware administrator.
VMware administrators must have a Bachelor's degree in IT, computer science, or electrical engineering. While Bachelor's can get you an entry-level position, many people also choose to do their Master's to increase their chances of getting a better job.
VMware administrators must have specific skills to do their job successfully. While it cannot be compared to hands-on experience, developing skills will come in handy during the job search. Some skills you can learn include Windows, Active Directory, SAN and VMware.
VMware administrators handle several stressful situations, so they need to develop certain soft skills. They must have good communication and analytical skills and the ability to work under stressful circumstances.
Most VMware administrators must undergo on-the-job training before officially starting their job. These training sessions are essential to develop techniques and skills for the job. It also helps them learn about the company and get familiar with its software and technological infrastructure.
Certifications are a great way to stay ahead of your competition. Not only do they help you develop different skills and stay updated with recent technological developments, but they also provide proof of your skills and expertise. Some of the certifications VMware administrators get include the following.
VMware Certified Professional 6 - Cloud (VCP-Cloud)
VMware Certified Professional 5 - Data Center Virtualization (VCP5-DCV)

VMware Certified Associate - Data Center Virtualization (VCA-DCV)

Learn about duties and responsibilities
Get well-versed with the duties and responsibilities a VMware administrator before looking for a job. Some of their responsibilities include managing virtualization software and improving system performance.
Create a resume and apply for jobs
Once you have the necessary skills and certifications, create a perfect resume. Look for tips from successful VMware administrators. Make sure to highlight your certifications and knowledge. Start looking for jobs on online platforms. You can consult your connections and reach out to the companies you want to work at.
Certifications for VMware Administrators
VMware Certified Professional 6 - Cloud
VCP-Cloud proves your ability to use vCloud to configure and administer the cloud. Candidates with this certification are skilled in using data virtualization with the help of vApps and VDCs. They also have a good knowledge of basic cloud infrastructure.
ALSO READ: Top VMware Interview Questions and Answers 2022 - 2023
People who want to apply for this certification must have more than 2 years of education after high school and 2 years of work experience. They will receive the certification upon completing the exam.
VMware Certified Professional 5 - Data Center Virtualization
vcp5-dcv is awarded to candidates with excellent data center virtualization skills. the certification authenticates their ability to manage vsphere environments. this certification is perfect for people who want to become experts in a specific field. it also has similar requirements as vcp-cloud certification . people must have more than 2 years of education after high school and 2 years of work experience.
There are many other certifications a VMware administrator can get. Some of them include the following:
VCP6-DCV (VMware Certified Professional 6 - Data Center Virtualization)

Pro: Windows Server 2008, Enterprise Administrator (MCITP)
Conclusion
Virtualization technology is a growing market with many lucrative career paths. VMware administrators are necessary for organizations that use virtualization technology in their business. They help them maintain security by preventing unauthorized access, managing cloud-based systems, and helping automate mundane tasks.
We offer exclusive training and certification courses for VMware aspirants. You can choose from a host of specialized courses as per your requirements. Whether you want to be well-versed in the basics of VMware or want to understand the feature of troubleshooting specifically, you can choose what you want.