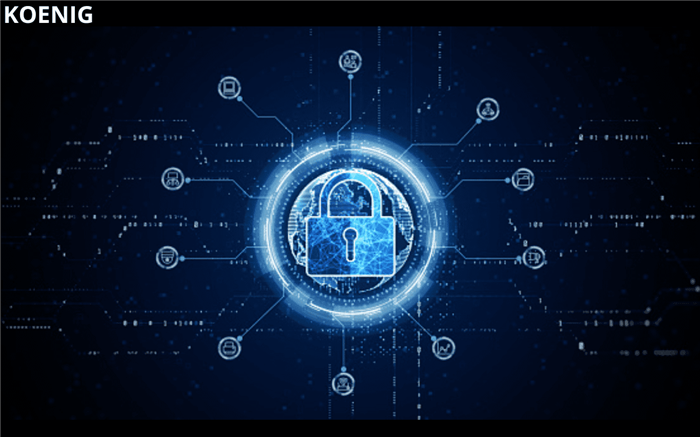 Most IT giants offer role-based certifications in several domains like cloud services, cybersecurity and Artificial Intelligence.
However, in the domain of cybersecurity and network security, the number of straightforward options are very limited, as compared to Linux or Windows certifications. This is because security is a more niche subject.
Navigating the security offering landscape can also be confusing, which makes it even harder to find the right certification.
While your options might be limited, the range available to choose from is very promising. The growing number of malware threats and cybercriminal attacks have increased the demand for security professionals.
Let's take a look at the top security certifications available today.
Top IT Security Certifications in 2023

1. Certified Ethical Hacker - CEHv11
This certification is provided by the EC-council and focuses greatly on penetration testing.
The
CEH certification
is among the most well-known security certifications around the world. The course curriculum is structured in a way that tests a candidate's abilities in real-world situations.
Certified professionals can proactively test a network's security from within or simulate the actions of an intruder from without.
The Certified Ethical Hacker certification is one of the fundamental level certifications that the EC-Council offers. It is a strong place to start for IT security professionals before moving towards the ECSA.
As a prerequisite for this certification, you need to take official training before you give the exam or have a minimum of two years of working experience related to information security. The exam is called the CEH exam, which is made up of 125 questions that you need to answer in 4 hours. You also need to score a minimum of 70% to pass the exam.

Benefits of the CEH certification:
CEH is a highly dynamic credential. It prepares you with skills that are useful in several information security job roles.
The learning in this course is very hands-on and gives candidates strong basics to get started in the field. Getting a CEH certification is a good starting point for professionals looking to move forward with ethical hacking and penetration testing.

2. CompTIA Security+ - SY0-601
The
CompTIA Security+ certification
is among the most desirable entry-level certifications in the industry. This certification is vendor-neutral and teaches candidates the basic concepts of security. It is therefore a good first step towards more advanced certifications.
The CompTIA Security+ credential is aimed at freshers in the security domain and offers significant and generalised information to help users gain foundational knowledge about information security as a whole.
As a prerequisite, you need to be certified with the CompTIA Network+ credential. You also need systems administration experience of at least two years, with a focus on security. The exam is called the SY0-601, with up to 90 questions that you need to answer in 90 minutes. You also need to score a minimum of 750 out of 900 to clear the exam.

Benefits of the Security+ certification:
Once you get the Security+ certification, you are pretty much guaranteed a high return on your investment. Anything you need to know about the exam can be answered in the FAQ section available on the CompTIA page.
The Security+ certification is among the few certifications recognised across the world. It also complies with the directive issued by the Department of Defense in the US (8570.01-M). This means certified candidates have a higher chance of getting a government job.

3. Certified Information Systems Security Professional - CISSP
CISSP is one of the advanced-level credentials. This certification sets you apart from your colleagues or other applicants to the same job in the role of a security professional and also validates your skills before potential employers.
It is proof of your technical skills and knowledge about designing, engineering and implementing information security systems within the workplace.
The
CISSP certification
measures a candidate's capabilities objectively and is highly sought-after as well as globally recognised. You will find many avenues and opportunities open up before you once you've earned the certification, both in your country and around the world.
As a prerequisite for this exam, you need a minimum of five years of paid work experience as a full-time employee in any field related to the domains covered in CISSP.
You also need working knowledge of a minimum of two domains out of the eight covered in the exam's Common Body of Knowledge, also known as CBK.
Candidates who don't have the necessary work experience can meet the requirements if they hold a four-year degree from a recognised university, along with one year of work experience.
Alternatively, they can also have an approved CISSP prerequisite pathway-approved certification. There is also another option available for candidates who don't yet have five years of experience - earn an Associate of (ISC)² credential.
With this credential, candidates buy time for about six years to earn the necessary work experience.
The exam name is the same as the course name - Certified Information Systems Security Professional or CISSP. This exam has 250 multiple-choice and innovative style questions and needs to be completed in six hours. Candidates need to score 70% to clear the exam.

Benefits of a CISSP certification:
The CISSP can elevate your career and drastically increase your potential for earning. It shows organisations that you have an advanced perspective and experience within the IT security domain.

4. Certified Information Security Manager - CISM
Every cybersecurity role is not completely technical. The
CISM certification
by
ISACA
provides important information about managerial roles that are aligned with security. This domain role has risk management and assurance as a large part of the job.
The principles of security management are covered in this certification training, which is essential and practical to achieve business goals.
As a prerequisite to this certification, candidates need to have at least five years of experience working within the information security domain, with a minimum of three years working as an information security manager.
This information needs to be verified before the exam is written. The exam is made up of 200 questions that need to be answered within four hours. The maximum score possible is 800. Candidates need a minimum of 450 points to pass the exam.

Benefits of getting a CISM certification:
As a professional who is currently working at a managerial level, this certification provides you with the credibility that is almost mandatory for increments and promotions. This certification is also internationally recognised and is in high demand in organisations that take security and processes seriously to ensure a secure and compliant IT space.

5. ISACA Certified Information Systems Auditor (CISA):
A
CISA certification course
provides candidates with the required skills for auditing, controlling and monitoring business systems and information technology.
This certification is internationally accredited by the ANSI (American National Standards Institutes) and is a strong step towards a career milestone credential for a security professional looking for a globally valid standard of controls and audits.
As a prerequisite, candidates need a minimum of five years of experience working in the field, carrying out duties related to infosec auditing, assurance, control or security. The CISA certification exam is made up of 150 questions that need to be completed in four hours. The exam has a maximum score of 800, with candidates mandated to score at least 450 to clear the exam.

Benefits of a CISA certification:
This certification is the right choice for any IT professional looking to get certified as an information systems auditor with a globally reputed credential.
A CISA certification provides candidates with invaluable skills that can help them to set themselves apart as skilled professionals who understand a business's auditing requirements.
This credential must be on your list of aspiring certifications if you are looking to build a career, including the audit, control assessing and monitoring of IT systems.

6. (ISC)² Certified Cloud Security Professional - CCSP:
Cloud technologies are becoming a key part of every business organisation today. These cloud environments are not always the easiest to work with. Cloud environments face security challenges almost every day, which makes this cloud security certification more important in the eyes of potential employers.
Professionals with a
CCSP certification
give organisations the confidence that they can easily administer and secure cloud platforms.
As a prerequisite, candidates need at least five years of full-time experience in the information technology domain. Three of these years need to pertain to information security and at least one needs to cover any one of six knowledge banks of the CCSP's CBK (Common Bank of Knowledge). The CCSP exam has 125 questions that candidates need to answer in four hours. The maximum score for this exam is 1000 points, of which candidates need to score 700 points or 70% to pass.

Benefits of the CCSP certification:
A CCSP certification empowers candidates to display proficiency in the security of cloud data, cloud design and cloud architecture, along with daily operations, app security considerations and many more.
As a professional looking to start a job in cloud-based environments, you can benefit greatly from a CCSP credential.
There are several levels of information security, cybersecurity and computer security certifications for you to choose from. The difficulty levels differ from one credential to the other and all target different audiences.
Choose a certification and enroll in a training course to give your career a boost today.