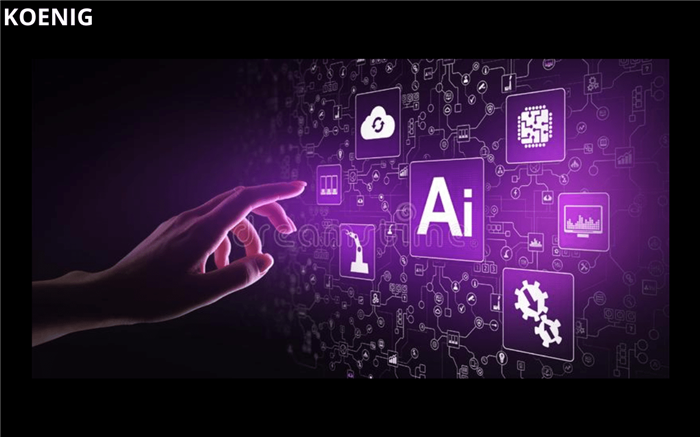 About five decades ago, Artificial Intelligence became a buzzword that signalled an automated future where robots would make our lives easier. Today, the applications of AI are a lot less like we imagined but still make several things so much easier without us giving it too much thought. Quick product and search suggestions are one of the most convenient AI solutions that have become a part of our daily lives. We also encounter mobile voice assistants, robotic store greeters and cruise control in automobiles.
As its applications and functionalities have increased exponentially over the years, Artificial Intelligence benefits every industry, organisation and digital consumer. Take a look at some top advantages of AI today.
10 Benefits of Artificial Intelligence:
1. Productivity increases significantly:
AI is no longer a luxury in the corporate world, but rather a necessity. It helps in managing high-level computational roles and responsibilities that require time and effort. About 64% of business organisations increase growth and productivity using AI-based applications. One example of this is the Legal Robot AI program. It uses Deep Learning, NLP (National Language Processing) and other Machine Learning methodologies to analyse and understand legal documents, identify expensive legal errors and fix them and work closely with legal professionals after implementing AI-based systems and platforms. It also helps compare contracts with others in the industry to ensure industry standards are maintained.
2. Smarter decision-making:
While developing AI, the leading objective of the technology was to drive smarter business decision-making. Salesforce has a comprehensive Artificial Intelligence solution for customer relationship management known as Salesforce Einstein. Einstein helps remove the complications of the basic AI functionalities and helps enterprises deliver smart and customised user experiences. Einstein is driven by advanced technologies including Machine Learning, Natural Language Processing, Deep Learning and predictive modelling. Its implementation is targeted at large businesses that wish to discover better insights, make better decisions and predict market behaviour.
3. Complex problem-solving:
Over the years, artificial intelligence has advanced from mere ML algorithms and now encompasses advanced concepts like NLP and Deep Learning. This advancement in technology helps AI solve problems like medical diagnosis, fraud detection, weather forecasts and more.
One successful used case of Artificial Intelligence to detect fraud is through PayPal's AI solution. It uses this solution to identify fraudulent activities with a high level of precision. PayPal has securely processed more than $235 billion worth of transactions in 4 billion unique transactions made by 170 individual users. Deep learning and machine learning algorithms mine customer data from their buying history after reviewing purchase patterns of fraud instances, if any, from its databases.
4. Strengthens the economy:
Some sections of society consider AI a threat to personal security, privacy and the human race in general. That being said, AI is predicted to add more than $15 trillion to the global economy. According to a recent PwC report, progressive advances in artificial intelligence are going to drive global GDP higher by 14% by 2030, amounting to $15.7 trillion. The most significant application of AI is also predicted to come from the US and China, which together will account for a global economic impact of nearly 70%. According to this same report, AI will see the highest significance and applications in the fields of robotics and healthcare. There will also be about $6.6 trillion of expected growth in GDP from gains from productivity. Repetitive task automation and automated chatbots and tools will remain major contributors in the years to come. This will not only increase productivity and strengthen the economy, but also diversify revenue streams, improve employment and earning opportunities
Most tech giants today have already implemented AI solutions and applications for their business and consumers, with many more slowly implementing these solutions. Businesses have realised that the longer they wait to implement AI and ML solutions in their business, the greater their disadvantage in the market will be.
You May Also Like: Data Science vs Machine Learning and Artificial Intelligence
5. Manages repetitive jobs and operations:
Labour-intensive tasks that need to be repeated multiple times take up precious time and effort. With AI, businesses can assign these mundane tasks to machine learning-powered solutions. This will free up personnel, reduce hiring requirements and leave senior professionals with more time to focus on their key offerings. One great example of this is Erica, the virtual assistant created by Bank of America. Erica uses Machine Learning and Artificial Intelligence to meet the service requirements of the bank's customers. It facilitates bill payments, creates updates for credit reports, helps customers conduct basic transactions and performs several other tasks. Recently, its capabilities were enhanced and diversified to help in smarter financial decision-making using personalised spending insights and behaviours.
6. Personalisation:
According to McKinsey, brands that offer a high level of personalisation can boost sales by over 10% and deliver between 5 to 8 times their return on investment as compared to businesses that don't offer customisation. Personalisation is a time-consuming and overwhelming task if done manually, but becomes significantly simplified if done using AI. Targeting customers using relevant products has never been easier.
One leading example of such a solution being implemented is called Thimble by Thread, the UK-based fashion company that offers personalised recommendations to every customer using AI and ML methodologies. Most people who are buying clothes want a personal stylist, particularly one that comes free of charge. However, with a customer base of over 650,000, providing individual stylists is neither feasible nor cost-effective. To solve this problem, Threat created Thimble which asks customers questions and collects data about their preferences and style. Using the ML algorithm known as Thimble, Thread analyses this data to find behaviour patterns and identify individual buyer styles. It then suggests outfits and accessories using the insights from this data defining user tastes.
7. Global defence applications:
The primary application of advanced robotics development is global defence. This should not be a surprise as most new technologies are first implemented in the military and then distributed to the rest of the world. While most applications don't make it past trials, some have been powerful enough to revolutionise the world. The AnBot is a leading example of the latter. AnBot is an AI-based bot the Chinese developed at the National Defence University as an armed police robot. It can achieve a high speed of 11mph while patrolling areas. In the event of danger or attack, AnBot can also deploy electrically charged tools for riot control. It is 1.6 metres tall and uses a database to spot individuals having criminal records. AnBot has significantly contributed to increasing security by preventing or stopping any suspicious or untoward activity that takes place in the vicinity of the area.
Related: What Is an Agent in AI?
8. Helps with disaster management:
AI solutions and AI-powered applications increase the accuracy of weather and environmental condition forecasts, making it easier to predict any of the conditions. Accurate weather reports have allowed farmers to make important decisions regarding harvesting and planting. It also helps simplify and secure shipping. Most importantly, it also predicts natural disasters impacting millions of lives.
After a long period of research, IBM acquired tons of data from a partnership with the Weather Company. IBM could also use the predictive models of the Weather Company that shared additional weather data that they then fed into the AI-powered Watson platform to increase the accuracy of predictions. The Weather Company then announced in 2016 that their predictive models were using over 100 TB of third-party data each day.
As a result of this merger and collaboration was born IBM Deep Thunder, an advanced AI-powered system. It provided significantly customised data to clients using hyper-local predictive forecasts at a resolution of 0.2 to 1.2 miles. This was especially significant for utility companies, transportation companies, logistic firms and retail chains.
9. Removes the risk from humans to machines:
Perhaps one of the greatest advantages of AI technology is that it helps humans push their limits without suffering the damage that comes with it. AI bots can take on several risky physical tasks that would adversely impact a human being in the long term or short term. This includes situations like interplanetary visits, bomb defusing, ocean exploration and oil and coal mining.
Consider the example of the nuclear power plant explosion in Chernobyl in Ukraine. The radiation was so strong that any human who went close to the fire to put it out died in seconds or was impacted by the radiation in the long term. In the end, first responders had to pour boron and sand from a distance using helicopters. Having an AI bot could have reduced the human collateral damage and the number of lives lost.
Additional Read: What is Artificial Intelligence? How Does AI Work? (AI Types, History, and Future)
10. Enhances our standard of living:
Initially, people expected AI to come in the form of personal robot servants who would do everything for them. But today, AI is a part of our lives in a much more practical manner. From AI-based mobile assistants like Cortana, Alexa and Siri to cross-device OTT platforms like Amazon and Spotify and product suggestions from Amazon, AI is all around us. On a larger scale, it also helps predict diseases like leukaemia and ALS.
With so many advantages of Artificial Intelligence, businesses around the world are lining up to implement these solutions. This will mean an increase in the demand for trained AI professionals, making it one of the most viable and future-proof career paths today.