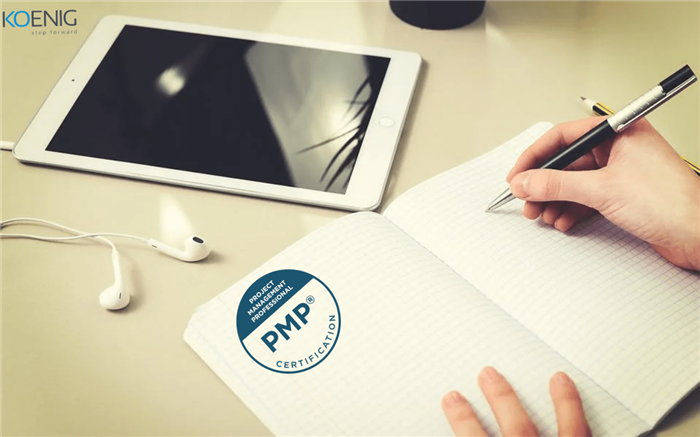 PMP certification (Project Management Professional) is considered as the world's toughest certification in the management/IT sector which is recognized globally for aspiring Project managers. It requires a lot of perseverance, hard work, and 7500 hours/4500 hours of experience varying upon an individual's educational qualification, to crack this certification. It is a blending of industry experience, psychological preparation, and more importantly how do you navigate through a 4-hour long exam? If you have just begun your journey and are confused about your way ahead, Hakuna Matata!! Below 7 points will enlighten your ride:-
1. Do not use PMBOK as an only reference guide
Whilst PMBOK is one of the primary sources for reference for the exam by PMI as it gives you a conceptual clarity regarding the pattern and exam. However, you must conquer any 2 preparation books for PMP like Rita Mulcahy, Jennifer Greene, Andy Crowe, etc. You can choose any of these books to test your knowledge and use your ability in a complex situation based questions, formula-based questions, etc. Smart Tip:- Write all the formulas on the rough sheet before you start your exam.
2. Be a problem solver
Good problem solvers are rational thinkers. In short, when you face situational questions go for a most practical answer and discard all the vague options which are confusing/ambiguous in nature. There will be questions that will be too wordy and will contain rubbish information which is irrelevant to the correct answer. Be objective and evaluate your alternatives carefully.
3. Take a bunch of Mock exams
They say "practice makes the man perfect". Indeed, conditioning your brain with the similar types of questions and making your pace with 200 questions is a task itself, so before you actually appear for the exam, try to solve as many practice tests. (Use Qubits link if possible) Also, many times these exam situations evoke a feeling of worry and anxiety, and practicing mock tests will eventually build confidence and diligence for the aspirant to handle exam pressure.
Also Read: Top 7 Tips to Pass the PMP Exam Effortlessly
4. Join PMI forums and groups
Joining a PMI forum or group will be a great way to solve your problems/queries and provide opportunities to connect and network with other professionals. Create an ideal ambiance with the right people around you, who can help you build strong concepts for the syllabus and understand the dynamics of the exam pattern.
As project managers, we tend to use our own perspective to solve real-life problems but take note that PMI takes precedence over your own perspective. You need to look at the bigger picture i.e a Bird's eye view to overcome your subjective experience of a particular industry. Adapt and grow with the right ideology as PMI expects you to behold which might be different from your own experience.
6. Choose your Training Partner wisely for 35 hours PDU
As to qualify to sit for an exam, PMI requires proof for a 35 hours intensive training certificate. Do not take this prerequisite as a disposable or easy task rather utilize it for your advantage by choosing your trainer and training partner wisely, use this chance to build strong concepts, discuss and clarify your weak areas and processes. Ensure the trainer is approved by PMI so you need not bother about content and relevance.
You May Also Like This - How to Get PMP Certification - Study Notes, Tips & PMP® Exam Update
7. Create your own plan
PMP will examine you in 5 domains, 10 knowledge areas, and 49 processes. You need to go through each thoroughly before you sit for the exam. Don't try to memorize but try to understand each concept with your heart. Create a to-do list, you can divide your time as per your familiarity and understanding with different topics, how much time you need to devote on a daily basis, which training material & videos you find most convenient to understand and grasp, what is the most appealing training method for you to crack this exam.
In a nutshell, you are the best person to devise a method to achieve your goal to be a certified project manager. Use the trial and error approach and change your strategy if you feel so after you analyze your performance in mock tests. Be confident about your strengths and work conscientiously on your weaknesses. Give yourself enough time.