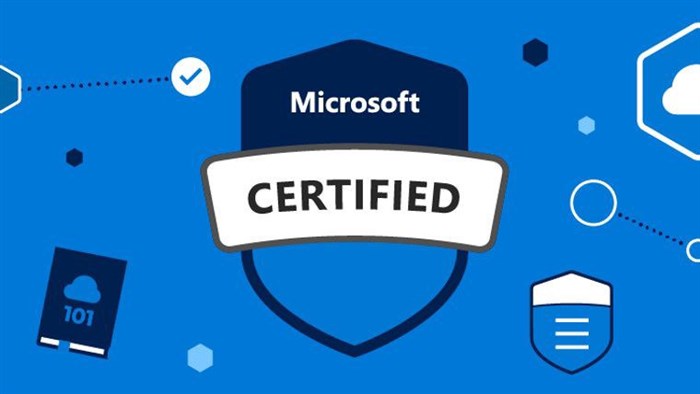 Microsoft Azure is quickly gaining popularity, with a market share of 24% in the second quarter of 2022. The popularity has also increased the demand for Azure experts. Azure administrators, AI engineers, developers, and many other skilled people in Azure are more in demand than ever in the industry.
When you're looking to move in this direction but wondering about the best way to kickstart your career, the following questions come to your mind.
How can I begin my career? Which certification will help me get a high-paying job? How many certifications should I get?
In this blog, we have discussed some of the highest-paying Microsoft Azure certifications in 2022 and much more. Read on to find more.
Benefits of getting Azure Certifications
Before we begin with the list of the highest-paying certifications, let us understand how getting a certification can benefit you.
It is needless to mention that digital platforms are taking over everything, increasing the demand for IT experts. According to Global Knowledge, certified IT professionals get 8% higher salaries than the ones without them. Getting certifications as an IT professional can potentially increase your salary. When it comes to Azure certifications specifically, they are considered even more beneficial since they are role-based. So, when you want to work as an Azure administrator, AZ-104 (Azure Administrator Associate) will help you develop your career.
Certifications are beneficial as they prove your skills and knowledge to the employer. They are highly valuable and can open new doors for you. With Azure coming closer to AWS in market share, it is bound to continue growing, and so will the related jobs. Microsoft has also said that almost 95% of Fortune 500 companies use Azure in their organizations. Therefore, getting Azure certifications can be a path to a bright future for you.
Top 5 highest-paying Microsoft Azure Certifications
Microsoft offers many Azure certifications. These certifications are based on job roles, specialities, and levels of knowledge they offer. Here, we have discussed the top 5 highest paying certifications. We have also added Microsoft Azure job salary for each of the certifications. So what are we waiting for? Let's dive right in.
1. AZ-305 Microsoft Certified: Azure Solutions Architect Expert
According to the Global Knowledge 2021 IT Skills and Salary Survey, this is one of the highest-paying certifications. Azure Solutions Architect Expert, AZ-305, is an expert-level certification. AZ-305 exam replaced AZ-303 and AZ-304 on 31st March 2022. Microsoft describes that candidates must have expertise in designing cloud and hybrid systems using Microsoft Azure for this certification. They must also be skilled in computing, security, virtualization, data platforms, and networks. Their work often leads them to interact with Azure administrators and Azure developers.
Candidates with this certification can apply for lucrative roles and get better salaries. It will also help them get ready for strategic leadership positions. The exam costs INR 4800 in India. The certification has no retirement date.
Pre-requisites of the exam
When you are an experienced IT professional and have worked in Azure administration, you might be fit to get this certification. To get this certification, you need to be acquainted with Microsoft Certified: Azure Administrator Associate (AZ-104).
Skills covered
The skills covered in this exam are as follows.
● Design solutions related to governance, identity, and monitoring (including designing identities and access for applicants, logging and monitoring solutions, etc.)
● Design data storage solutions (including designing data integration and data solutions for relational and non-relational data)
● Design infrastructure solutions (includes designing application architecture, network solutions, and migrations)
● Design business continuity solutions (including creating a disaster recovery solution)
According to Ambition Box, Azure Solutions Architect Experts earn an average annual salary of INR 25 lakhs in India.
2. AZ-900 Microsoft Certified: Azure Fundamentals
AZ-900 Azure Fundamentals is a perfect choice for beginners. This should be your go-to option when you are new to Microsoft Azure or even the cloud. This certification will also make you familiar with the cloud.
The certification will prove your knowledge of Azure services, security and privacy, workloads, and more. You can also get this certification to prepare for more job-specific roles. There are no prerequisites for the exam. However, you should get at least 70% in the exam to get the certification. Getting a certification can also make you eligible for ACE college credit. The exam cost is INR 3696 in India.
Skills covered
The skills covered include the following.
● High availability in cloud computing
● Cloud concepts
● Cloud scalability
● Fault tolerance in cloud computing
● Capex Vs. Opex cloud computing
● Azure architecture and services
● Azure management and governance
This Azure certification salary is higher than other certifications.
3. AZ-104 Microsoft Certified: Azure Administrative Associate
This is an associate-level certification from Microsoft. Azure Administrators are responsible for using Azure to set up the organization's cloud infrastructure. They manage cloud storage, governance, identity and monitor virtual networks, among other things.
AZ-104 Azure Administrative Associate certification covers intermediate-level skills in Azure. Candidates for this exam get knowledge of networking, virtualization, and servers. They are also familiar with the fundamentals of PowerShell, Azure Resource Manager templates, and Azure AD.
Prerequisites
There are no official prerequisites, but it is recommended to have at least six months of experience with Azure. You should know PowerShell and the command-line interface.
Skills covered
● Manage Azure identity and governance
● Deploy Azure virtual machines
● Deploy Azure compute resources
● Manage Azure Active Directory
● Configure Azure backups
● Maintain Azure resources and monitor them
● Implement Azure load balancer
In India, the average annual salary, as reported by AmbitionBox, is INR 7.2 lakhs. It can go up to INR 16.2 lakhs.
4. AZ-400 Microsoft Certified: Azure DevOps Engineer
DevOps engineers are experts in development and infrastructure and are responsible for working with people and products to ensure that value is generated in the organization. They are also responsible for security, source control, delivery, testing, monitoring, and infrastructure.
The AZ-400 Azure DevOps Engineer certification helps candidates get familiar with implementing DevOps development processes, continuous integration and delivery, application infrastructure, and designing DevOps strategy.
Prerequisites
You must have Azure Administrative Associate or Azure Developer Associate certification to do this certification. An ideal candidate is one with basic Azure administration and development knowledge and a thorough understanding of Agile development practices.
Skills covered
● Developing instrumentation strategy
● Manage source control
● Developing SRE strategy
● Facilitating communication and collaboration
● Implementing CI and CD
● Mobile DevOps strategy with Azure
● Managing cloud hosting infrastructure
● Getting Azure cloud feedback
Data shows that Azure DevOps engineers in India make somewhere between INR 4.5 lakhs to 9.2 lakhs. The average annual salary is INR 5.7 lakhs.
5. AZ-500 Microsoft Certified: Azure Security Engineer Associate
Azure security engineers are crucial to the organization as they help maintain security. It is a growing concern for organizations. This is why Azure security engineers are usually paid more. The Azure Security Engineer Associate Certification is an associate-level certification and covers skills related to the security of data, applications, and networks.
AZ-500 certification is ideal for security engineers who want to learn how to design and implement Azure security tools. Candidates must have experience in Azure management, hybrid environments, cloud capabilities, and Azure services. Since cloud security is one of the major concerns of organizations, this certification will boost your chances of getting a job and a better salary
Prerequisites
There are no prerequisites for this exam from Microsoft. However, it is recommended to have some knowledge of virtualization, networking, and the cloud.
Skills covered
● Configure log analytics
● Secure data and applications
● Implement platform protection
● Manage Azure security alerts
● Manage access and identity
Certifications as per levels
Now that we've discussed the highest-paying certifications of Microsoft Azure, let us look at different certifications as per their level of knowledge.
Fundamental level certifications
These certifications are ideal for beginners. For someone with little or no knowledge of Azure and the cloud, these certifications will teach them the fundamentals and prepare them to get an entry-level job in the field.
Microsoft Certified: Azure AI Fundamentals (AI-900)
AI-900 certification is ideal for beginners and teaches them the basics of AI (artificial intelligence) and ML (machine learning) in Azure. The candidates know the principles of ML in Azure, AI considerations, conversational AI, NLP, and computer vision workloads on Azure.
AI engineers, solutions architects, and data scientists can benefit from this certification. However, having any prior experience in the field is not necessary.
Microsoft Certified: Azure Data Fundamentals (DP-900)
When you want to work specifically in the data aspect of Azure, this DP-900 certification is perfect. It is perfect for database engineers and administrators who are beginners in data and the cloud. The certification covers topics such as core data concepts, data visualization, analytics workloads, and relational and non-relational data on Azure.
Associate-level certifications
If you are familiar with Azure to some degree, you can get associate-level certifications.
Microsoft Certified: Azure Developer Associate (AZ-204)
AZ-204 Azure Developer Associate certification validates your knowledge of using Azure to develop applications. It proves that you have the skills to design, build, and maintain cloud solutions from beginning to end. You must have at least 1-2 years of Azure development experience to get this certification. You should also know a programming language supported by Azure. Some of the skills covered by this certification include deploying ARM, implementing Azure RBAC, and building AKS clusters.
Azure Data Scientist Associate (DP-100)
DP-100 certification validates your knowledge of machine learning to test and deploy models in Azure. You are skilled in using predictive analysis, computer vision, and language processing in apps. The skills covered include configuring Azure resources for ML, identifying cloud data imbalances, and identifying and assessing constraints in the cloud environment.
Azure Data Engineer Associate (DP-203)
DP-203 certification proves that you can design, implement, and monitor data solutions. You know how to create data processing solutions and keep them secure. The certification includes skills regarding relational and non-relational storage solutions and managing dynamic data masking.
Azure AI Engineer Associate (AI-102)
AI-102 certification will help you stay ahead in the AI field and give you the knowledge to run AI tools with the help of technologies such as NLP, computer vision, bots, and speech. It validates your skills in using machine learning and cognitive services. While there are no preconditions, knowing Python, data science, machine learning, and software development is recommended.
Azure Network Engineer Associate (AZ-700)
AZ-700 certification builds on what you learned during the AZ-104 certification. It covers skills like designing and implementing hybrid networking, routing, core networking infrastructure, and networks. It is recommended to do the AZ-104 certification before going for this one.
Advanced-level certifications
Microsoft Certified: Azure Solutions Architect Expert (AZ-305) and Microsoft Certified: DevOps Engineer Expert (AZ-400) are two advanced-level certifications that we have already discussed in this blog.
Speciality certifications
Azure IoT Developer Specialty (AZ-220)
AZ-220 is for Azure developers who want to get into IoT. It covers skills including troubleshooting and optimizing IoT solutions, implementing IoT solution infrastructure, and security.
Azure for SAP Workload Speciality (AZ-120)
AZ-120 certification covers skills like migrating SAP workload to Azure, designing SAP workload-supported Azure solutions, and building Azure for SAP workloads.
Other speciality certifications are as follows.
● Azure Virtual Desktop Specialty (AZ-140)
● Azure Cosmos DB Developer Specialty (DP-420)
● Azure Support Engineer for Connectivity Specialty (AZ-720)
Microsoft has strategically designed its Azure certifications to help people get their dream jobs. The certifications' names clarify what they cover and who can get them. Define your goal and pick one of the highest-paying Microsoft Azure certifications and other certifications from Microsoft Azure to gain the knowledge and skills you need to excel in your career.