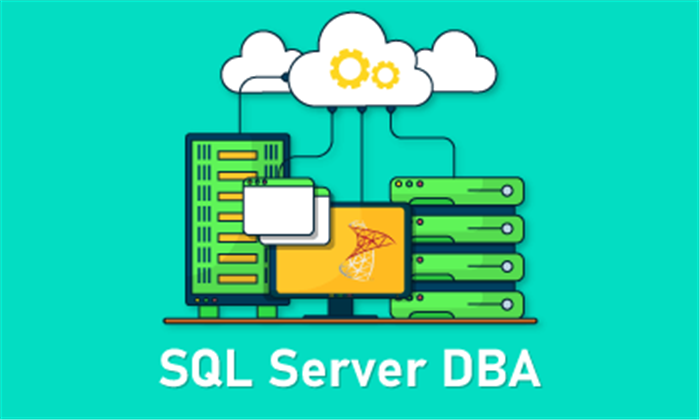 Today, data drives all industries. It is essential for the survival and success of organizations, and they rely heavily on databases to track the vast amount of data generated and collected daily. Database administrators, or DBAs, manage these databases and ensure their security and backups.
PostgreSQL is a popular database management system. It's free and open-sourced and has been around for over 35 years. The demand for PostgreSQL database administrators is also high due to its popularity.
In this blog, we have discussed the roles and responsibilities of PostgreSQL DBA, their skills, salary, and more.
Who is a PostgreSQL DBA?
A PostgreSQL database administrator is responsible for managing a firm's PostgreSQL management. They ensure that the database runs smoothly and functions as expected to ensure business goals are achieved. They look for ways to optimize the performance of the database, create backups that come in handy during disaster recovery, and monitor security and access.
PostgreSQL DBA roles and responsibilities
A PostgreSQL DBA is an expert in managing the PostgreSQL database system. Let us take a look at their primary responsibilities.
● Create the objects in the database, such as triggers, indexes, etc.
● Monitor the performance of the database and ensure optimum performance.
● Identify potential issues in the database to solve them early.
● Maintain backups and perform disaster recovery in case a disaster destroys the database.
● Monitor security and prevent any unauthorized access to the database
● Schedule consistent maintenance on the server
● Maintain database schema
● Manage database availability
● Give best practice guidance to the development team
● Resolve any production data issues
● Taplespace management
● Role management
● Develop automation technologies to accelerate the process of data loading.
● Develop relational databases
● Ensure data integrity
● Manage user access and permissions by adding and removing users as required
● Maintain the database using different utilities. This includes using like pg_ctl and psql.
Related: PostgreSQL Database Administration Quiz Questions and Answers
Let us take a look at some of the responsibilities in detail.
Installation and Maintenance
DBAs are responsible for the installation and maintenance of the database. They have to configure the database to make it useful for the organization. A PostgreSQL database administrator must maintain and update the database whenever required.
Data Extraction and Transformation
They have to ensure data extraction, transformation, and loading efficiently. The data should be cleansed and transformed into the format maintained by the organization and prepared for importation.
Database Recovery
One of the primary responsibilities of a PostgreSQL database administrator is to create regular backups and recovery plans per best industry practices. The DBA has to ensure that the backup is created and perform a recovery procedure to restore the lost data in a disaster.
Authentication
PostgreSQL DBA is also responsible for access management to ensure the security of the database. They control who can access a database and to what extent. They also remove inactive users as and when required.
Troubleshooting
DBAs also have to troubleshoot in case of any problems. They have the necessary skills and quick problem-solving abilities to minimize any damage caused.
Skills Required to be a PostgreSQL DBA
Now that you know what the responsibilities of a PostgreSQL DBA are, let us look at their skills.
Technical Skills
PostgreSQL DBA must have the following technical skills.
Database Administration
The first and foremost skill is database administration. PostgreSQL DBA must be skilled at monitoring and maintaining databases. They should be able to optimize the performance of the database, ensure smooth functioning, and monitor its security.
Security
Security is an integral part of a PostgreSQL database administrator's role. They must have the necessary skills to maintain the security of the database. They should know how to manage access, set up firewalls, and monitor the database for security breaches. They must also be able to respond to any security threat quickly.
Backup
Maintaining regular backups is another skill every database administrator must have. They have to ensure backups are created on time and ready for recovery in case of disaster.
Performance Tuning
Performance tuning refers to the performance optimization of the database. A business can only achieve its goals when its databases run optimally. A PostgreSQL DBA ensures this by adjusting the queries and configuration of the database.
Data Modelling
Data modeling is a necessary skill for PostgreSQL database administrators. It allows them to create a visual representation of the database and optimize it for usage. They can develop a proper structure for the database and ensure its updated and maintained properly.
Soft Skills
Apart from all the technical skills, a PostgreSQL DBA must also have these soft skills to do their jobs successfully.
Analytics
PostgreSQL database administrators must have the skills to analyze data. This will enable them to identify the organization's data management needs and develop solutions to cater to them. They also have to analyze the databases frequently.
Problem-Solving
Problem-solving is another soft skill essential for DBAs. Troubleshooting is one of their primary responsibilities, so they must be able to identify and eliminate potential issues. They must also be able to come up with quick solutions to resolve issues
Communication
PostgreSQL DBAs often interact with other people, especially with the IT teams. They also have to interact with stakeholders, IT professionals, and suppliers. They should have stellar communication skills to ensure smooth interaction.
PostgreSQL DBA Salary and Trends
The demand for a PostgreSQL database administrator will only grow because of the increasing importance of databases. More and more organizations are investing in analytics projects and harnessing data to achieve their goals. The trends that impact the working of PostgreSQL DBAs include the rising demand for agile database management, data security, and increasing focus on analytics. All these trends contribute to making PostgreSQL database administrators more relevant and crucial to organizations.
The average annual salary for PostgreSQL database administrators in India is Rs. 6 lakhs, according to AmbitionBox. The salary ranges between Rs. 3.2 lakhs to Rs. 13.2 lakhs. It depends upon the experience and education of the candidate. The more experience, the higher the salary is.
How to Become a PostgreSQL DBA?
Becoming a PostgreSQL DBA is a great option for people who want to work in the database management field. PostgreSQL is a popular database management whose demand will continue to rise in the coming years. To become a PostgreSQL DBA, you must have the necessary education, experience, and PostgreSQL DBA certifications.
You must have the following things to become a successful PostgreSQL DBA.
● Bachelor's degree in computer science, computer engineering, information technology, or any other related field
● You can pursue a master's degree in a related field.
● Most PostgreSQL DBA have on-the-job training to learn about the organizational goals and their specific needs and procedures. This helps them get familiar with how the organization work and their processes.
● To enhance your skills and stand out from the competition, you can also do certifications relevant to PostgreSQL. Certifications will help you stay relevant in the industry and validate your expertise in PostgreSQL.
Database administration is a growing field with ample opportunities for advancement. If you are considering a career as PostgreSQL DBA, carefully understand the responsibilities and skills required to be one. PostgreSQL database administrator is a lucrative career option. A successful person can also become a developer or get a managerial role.