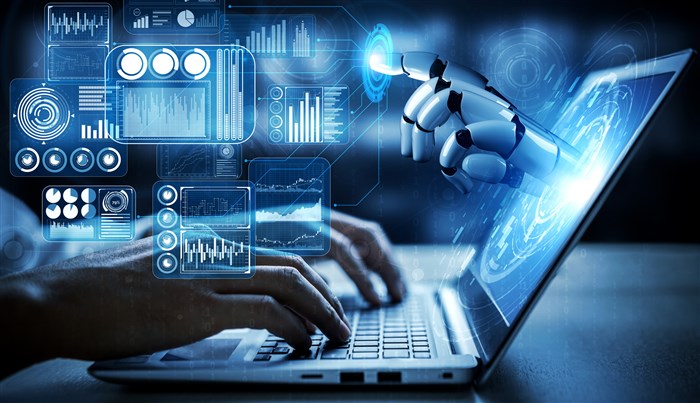 We live in an era where AI (Artificial Intelligence) and ML (Machine Learning) have grown from futuristic technologies to a part of our daily lives. These technologies are only bound to grow and advance in terms of applications. It makes it vital for organisations and individuals to equip themselves with all the knowledge and skills required to understand how this technology works. It is possible through machine learning certification courses and training.
Artificial Intelligence technology enables machines to mimic human responses. Machine Learning is a more specific domain within AI that focuses on training machines to understand detailed data. A Machine Learning certification training course covers statistical patterns, the different Machine Learning models and their various applications in the real world.
As the popularity and advantages of Machine Learning increase, the demand for Machine Learning engineers grows exponentially. More and more enterprises are exploring Machine Learning implementation to make it a fundamental part of their products and strategies. ML training courses equip learners with the knowledge and skills to generate computer systems designed to self-learn through statistical models and algorithms. These systems rely on enterprise and customer data and feedback through self-generated feedback from trial and error. This way, they start executing tasks without requiring manual instructions or programmer intervention.
One typical example of a Machine Learning application is the image recognition functionality used by Apple and Google. The ML system scans each element of an image individually and groups them into groups based on their location, subject and colour.
If you're confused about which avenue to choose, take a look at the top 3 Machine Learning certification programs of 2023
Top Machine Learning Certifications for Your Career:
1. AWS Certified Machine Learning Speciality Certification:
Amazon offers this certification, one of the top three cloud platforms in the world today. It covers four major domains:
- Data engineering
- Exploratory data analysis
- Data modelling
- ML operations and implementation
Applicants preparing for this exam should know topics like transformation and data ingestion, data visualisation, data cleaning, ML service implementation, and ML model training in AWS. While preparing for this credential's qualifying exam, make sure you have a minimum of two years' work experience in the development and running of ML workloads using AWS.
You get three hours or 180 minutes to write the AWS Certified ML Speciality Certification exam. During this time, you have to answer 65 questions of varying formats. There is an application fee of $300 to pay before giving the exam. You can take the exam either as a proctored exam online or visit a testing centre in person.
Also Read: Machine Learning and its Importance
2. Azure Data Scientist Associate:
The Azure Data Associate credential is a leading Microsoft certification. This program is the best course that beginners can take to understand how data and Machine Learning work. Microsoft recommends that candidates applying for this credential possess a working understanding of how ML models can be run and implemented on Microsoft Azure. They should also know about training predictive models and using Azure Databricks, the advanced analytics platform.
Microsoft has given a broad outline of which topics to prepare for; the DP-100 Azure Data Scientist Associate certification covers the following areas in the given percentages:
Managing Azure resources for Machine Learning implementation - 25-30%

Running experiments and data model training - 20-25%

Managing and deploying machine learning products - 35-40%

Implementing responsible Machine Learning practices - 10%
The Data Scientist Associate course can be covered slow or fast, depending on how you distribute your time. The course duration can go anywhere from 3 hours to 10 hours. You need to answer 40 to 60 questions in this exam in 100 minutes. You also need to pay an application fee of $165.
3. Google Cloud Professional ML Engineer Certification:
This credential is a globally renowned Machine Learning certification. It covers the following six domains:
- Framing Machine Learning problems
- Creating Machine Learning solutions
- Designing data processing and preparation systems
- Developing Machine Learning models
- ML pipeline automation and orchestration
- Monitoring, optimising and maintaining Machine Learning solutions
According to Google, candidates must have a minimum of three years of experience working with GCP before giving the exam. Alternatively, candidates can also complete a recommended certification path to update their skills and knowledge regarding Machine Learning.
Benefits of Machine Learning Certification Training Courses:
You can demonstrate your knowledge and technical skills in ML concepts like probability, Deep Learning, mathematical modelling, statistical analysis and data optimisation.

You understand the concepts of unsupervised and supervised learning models that can make various behavioural predictions.

Certified Machine Learning professionals are in high demand in the most prominent companies of almost every industry across global markets.

A Machine Learning certified professional earns a higher salary than most other professionals in an organisation due to the increasing AI and ML solution deployments at the enterprise level.

You get a deeper understanding of the different ML tools and systems. This know-how equips you to advance next-generation enterprises with higher agility for adapting to new and emerging technologies.

You start along a remarkably successful career path while owning a globally-recognised Machine Learning certification from one of the industry's top vendors, such as AWS or Microsoft.

You become a vital part of a domain where analysing data is fundamental for enterprise-level innovation. It allows you to discover new opportunities to meet evolving customer demands.

Getting relevant credentials as a part of your ML certification opens up new avenues for job opportunities and increased payment opportunities.
Must Read: Top 10 Machine Learning Algorithms You Need to Know
Target Audience for Machine Learning Certification Courses:
Every IT professional with little background in data and cloud solutions can benefit from an ML certification. These training programs are ideal for the following job roles:
- Data analyst
- Data engineer
- Cloud computing professional
- Cloud solution architect
- Solutions architect
- Enterprise architect
- Cloud administrator
- IT professional
- Data scientist
- Business analyst
- Programming professional software developer
- AI designer
- AI developer
- Candidates looking to explore and learn more about the fundamental concepts of Machine Learning
- Professionals aiming to clear relevant Machine Learning qualifying exams
Why Train for Your Machine Learning Certification with Koenig:
- Machine Learning Certification by Koenig offers a diverse range of courses for professionals and aspiring professionals across job roles and learning paths.
- You get to prepare with expert instructors in the Machine Learning domain, offering real-world learnings and expertise.
- Get reading material and other diverse resources to prepare from, as well as hands-on interactive lab sessions that will give you a deeper understanding of every concept and the Machine Learning best practices.
- Koenig is one of the leading AWS Training Partner platforms and a Microsoft Gold Partner. It adds credibility to your certification training and reliability to everything you learn.
- You have the freedom to choose a flexible learning slot of either 4 hours a day or 8 hours a day, along with weekday and weekend slot variations for your comfort.
- Customise your training course for a Machine Learning certification according to your team needs and individual learning style.
- Get access to accurate and effective labs and practice tests that will familiarise you with the exam format followed across vendors.
- You can access your certification training course across several modes of communication, both online and offline. Through our integrated learning channels, organisations can train entire teams across multiple locations at the same time.
Give your career the boost it deserves and enrol in a Machine Learning certification course today.