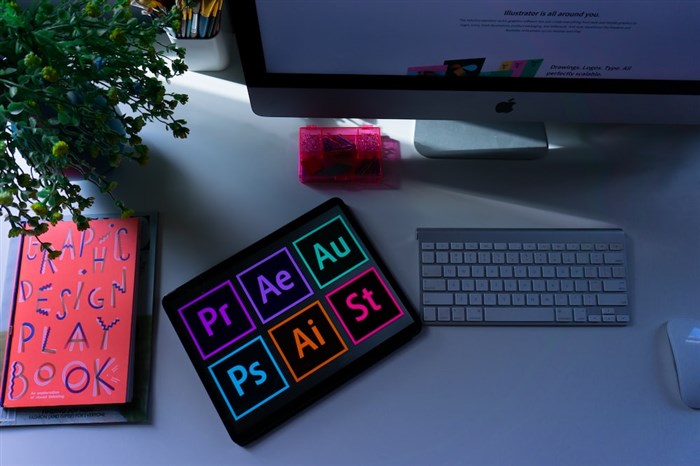 Graphic Designers are no less than storytellers. They use a combination of graphics, words, and pictures to tell their story. The story can be of a brand, product, or organization meant to attract and engage an audience.
Considering the digital expansion, Graphic Designers are absolutely essential in today's world. With the rising competition, companies are willing to invest in skilled minds to ensure their products and services stand out.
The graphic designer market is also growing at a significant rate. According to IBIS World, the global graphic designers market size was $43.4 billion as of 2022.
This blog has discussed the responsibilities, skill requirements, and how to become a graphic designer. Read on to learn everything.
Responsibilities of a graphic designer
Graphic designers create unique and innovative designs to share relevant information about a product or service in the most attractive ways possible. They design different items, such as brochures, magazines, and advertisements.
At first look, the task may seem easy. However, it requires a lot of skills and knowledge. You must have a creative outlook along with knowledge of different software. You must also be able to communicate with various clients to understand their demands and adhere to the given deadlines.
Here are some of the responsibilities a graphic designer can have.
● Design templates for magazines, flyers, and brochures.
● Work with the sales team to conceptualize the best marketing strategy for products
● Create logos, animations, and new branding
● Understand client requirements and design graphics accordingly
● Work on multiple clients simultaneously
● Presenting designs to stakeholders and clients and making the necessary changes as per their inputs
● Maintain the website of the organization
Skills required to become a graphic designer
Now that you know the responsibilities of a graphic designer, let us discuss the skills required to be a graphic designer.
Technical skills
Graphic designers need the following skills to do their job effectively:
Adobe Creative Suite
Many companies look for graphic designers with expertise in Adobe Creative Suite. The Suite includes Adobe Illustrator, Adobe InDesign, Adobe After Effects, and Adobe Photoshop. Having experience with these tools can give you an edge over the competition while looking for a job.
Typography skills
It is one of the most important skills that a graphic expert needs. It refers to creating a design by selecting and combining different fonts, layouts, and appearances. As a subject expert, you will use these skills to make the design clear and visually appealing to the audience.
HTML and CSS
You need to be familiar with HTML and CSS. It is especially useful when you have to work on web designs. However, you would not require to be an expert in the subject. It merely means you should have some knowledge that enables you to understand the front end of the website.
PowerPoint
It is one of the fundamental tools you need. PowerPoint is a popular space where you showcase your ideas. Also, it is the most popular tool that companies use for presentations.
Photography
Photography is beneficial for graphic designers. It helps them develop ideas and look at how different elements work together. It can also help you improve your knowledge of visual elements, such as color and space.
Design concepts
Design principles are at the heart of your work as a graphic designer. These design principles bring a unique perspective to your designs and make them appealing. Some essential ones include alignment, hierarchy, contrast, balance, optimizing color, negative space, repetition, and pattern.
Ideation
Ideation refers to generating ideas. When you work with different clients on different projects, you must be able to research and evaluate ideas. Ideation is necessary to get new clients. Some popular ideation techniques include sketching, mood boards, and SCAMPER (Substitute, Combine, Adapt, Modify/Magnify/Minify, Put to another use, Eliminate, and Reverse).
UI/UX design
Though UI and UX design is not mandatory for graphic designers, knowing them can enhance your professional profile. A few employers today also ask for UI/UX design while hiring a graphic designer.
Related: How to Become a Web Designer
Soft skills
Graphic designers must have the following soft skills to succeed at their jobs.
Creativity
Needless to say, creativity is a fundamental skill for graphic designers. To be a successful graphic designer, you must be creative and think out of the box. You must have the skills to devise innovative ideas to advertise a brand.
Communication
Stellar communication skills are the foundation of most jobs, and graphic designing is no different. As a graphic designer, you need to understand the client's requirements. You must also be able to understand the target audience.
Time management
Graphic designers often juggle multiple projects and manage various clients. They must have excellent time management and prioritization skills. Along with professional tool, time management is a life skill.
Collaboration skills
Graphic designers have to work with multiple teams and clients in an organization. Coordination and collaboration are necessary in this regard. This skill walks hand-in-hand with communication skills.
Types of graphic designers
There are many types of graphic design. Some of them are as follows.
● Brand identity design
● Marketing and advertising graphic design
● Publication graphic design
● Motion graphic design
● Web and user interface design
Working as a graphic designer
As a graphic designer, you can choose to work in three ways. Let us discuss all three of them.
In-house graphic designers
They work directly in an organization. They are typically responsible for developing product brandings, working on marketing campaigns, and creating graphic ideas for new products.
Agency graphic designers
Many agencies hire graphic designers and work with organizations. These designers typically work with multiple clients simultaneously. They must interact with clients and understand their requirements to create the best possible designs.
Freelance graphic designers
Likewise other independent workers, freelance graphic designers are self-employed. They work with various clients and have the option of flexible working hours. However, they must constantly work to find new clients and market their skills. They are also responsible for managing their invoices and quotations.
Salary and career outlook
Graphic designing is a lucrative field. AmbitionBox says graphic designers get ₹ 3 lakhs on average annual salary. Their salary can range between ₹ 1 lakh to ₹ 6.1 lakhs. It also increases as you gain more experience and grow your portfolio.
A graphic designer can become a marketing coordinator, designer, and senior graphic designer. With increased experience and knowledge, you can also work your way up to becoming a digital marketing manager, marketing vice president, and senior manager of marketing.
Related: Fundamentals of Graphic Design Quiz Questions and Answers
How to become a graphic designer?
If you are asking how to get into graphic design after reading the skills and responsibilities, here's how.
Graphic designer education
This field requires a blend of technical and artistic nurturing. Most graphic designers have at least a bachelor's degree in graphic design, fine arts, design, and visual communication. However, you can also enter the field with any other bachelor's skills as long as you have the necessary skills and knowledge. You can also do a certification in graphic design to hone your skills.
Learn graphic design principles and tools
Understanding graphic design principles are crucial to becoming a good graphic designer. A graphic designing course can also help you learn the tools such as Illustrator and InDesign. You can also do some certifications in programming languages to give yourself an edge.
Do some self and freelance projects
The next step is to put your knowledge to practice. Do some self-assigned projects that can be added to your portfolio. You can also apply for freelance projects with your local brands. That will help you get some real-world experience and add to your portfolio.
Create a portfolio and resume
The next step is to create a portfolio highlighting all your skills and experience. Add every project you have worked on to showcase your talent. Also, create a resume and start applying for jobs.
Graphic designing is a perfect job for people who love to keep their creative freedom in whatever they do. The field is growing exponentially, and more and more people entering it. You can easily find a certification in graphic design to begin your career as a graphic designer.