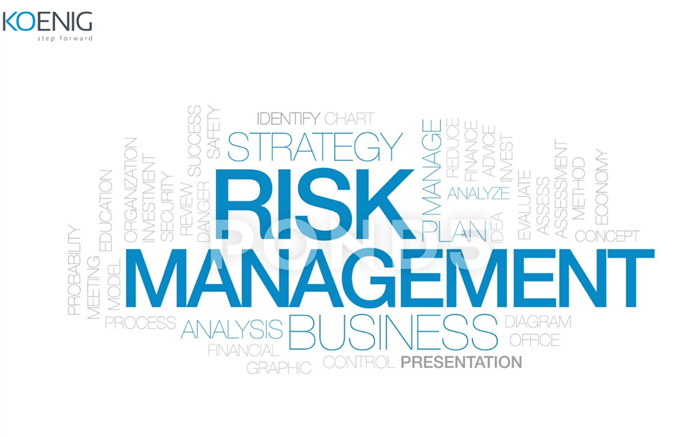 COVID-19 has changed the way of life for every single person in the world. The world economics have changed and both politics and businesses have had to reconsider their priorities. Millions of business models, jobs and supply chains have been completely transformed and many of these changes will remain after Covid-19 has passed. This pandemic has forced many organisations to look to their risk managers to guide the organisation through this crisis.
The complex Covid-19 risk scenario potentially impacts every key risk of an organisation covering the full range of financial, operational and strategic risks and every objective of the organisation. In many ways, it can be considered as a perfect storm. By now, the pandemic has made it known that the narrow view cannot be considered. All key risks of an organisation need to be assessed, monitored and managed. This is the time for a well-developed, well-embedded and well-operated enterprise risk management framework and processes to be lent upon. It is also the time for more professionals to start training in risk management courses available online.
Benefits of Technology In Risk Management
Risk management corporations have gained many benefits, thanks to the advancements happening in the field of digital technology. The diverse types of risk solutions have lifted the burden on risk managers and enabled them to monitor risk and assurance activities across different business units and processes in the organisation. Since the business landscape is always changing, risk professionals need to update processes in order to stay relevant. Let's see how cutting-edge technologies and techniques help with risk management.
As the role of Enterprise Risk Management gradually gets repositioned, the use of cutting-edge technologies and techniques will also grow rapidly, especially in the following stages of the process:
1. Understanding of Risks
Identification of trends
Organisations will need evolving technologies for a real-time trend analysis in the near future. Thanks to the internet, a large amount of information is at your disposal at any given point in time, giving us ideas about signals of change. External data, from beyond the enterprise network, will become vital to identifying signals of change that can potentially be seen as a risk or opportunity in a rapidly evolving environment.
Risk quantification
The decision-making process needs to include techniques to measure or quantify outcomes as well as probabilities to make sense of existing uncertainties. This means expressing the uncertainty in monetary value. Quantification of risk helps organisations to understand the risk trends they face more accurately. It also helps to assess an organisation to understand its capabilities and resilience in times of crisis.
You May Also Like: Five Steps of Risk Management Process
2. Managing Risk
Risk managers will now have less time than before to manage risks that are internal or compliance-related because of the new focus areas and developments. However, organisations cannot afford to ignore these risks. The Risk Management department in some organisations allocates the management of these risks to an internal Control or Compliance team. In other organisations where this delegation is not possible, Risk Management teams will need to increase the efficiency of their other tasks and take on these risks as well.
3. Control Automation
Control automation aims at delivering efficiency while maintaining control effectiveness. Automated control execution ensures increased certainty, as more the data that gets analysed, more the controls that can be executed on a long-term basis. Automation of routine control and compliance activities in a cost-effective manner equips the first line to take ownership of the quality of their processes and controls. This will give Risk Managers more time to focus on more strategic decisions and other emerging risks.
4. Continuous Monitoring
Consistent and continuous monitoring provides upper management with vital information on key performance indicators, or KPIs, in real-time. This helps give a deeper insight into any new issues that may arise, big or small, and makes them capable of managing risks and opportunities.
Risk managers can increase quality and decrease manual efforts through automation of control execution. Monitoring of controls using clear data and analytic dashboards helps Risk Managers to show stakeholders how to get real-time compliance and process insights. In the long run, this will lift the burden off the second and third line and reduce the extent to which detailed control testing is required. It will also allow the organisation to focus more on setting risk policies that match their business model and dynamic economic conditions.
At a time when uncertainty and risks abound, industries across the world are looking for more IT professionals to sharpen their skills when it comes to leadership and rational thinking. Risk management skills lie at the core of both these skills. All other functions conceived and executed to perfection, Risk Management functions significantly improve an organisation's chances of creating lasting change. Start training in risk management today and lead the change for your organisation.