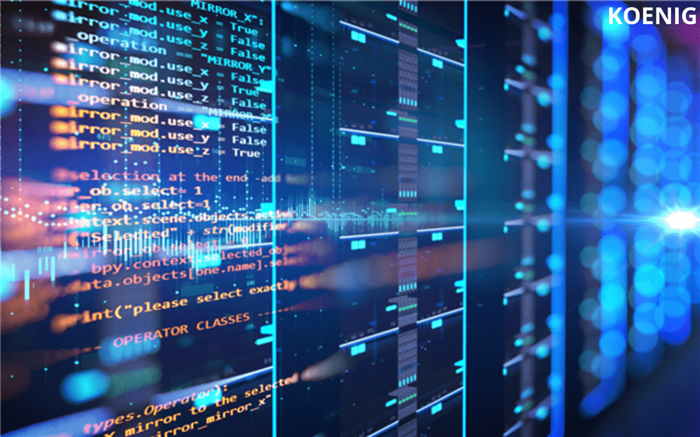 The hype and profitability around cryptocurrencies are not going down any time soon. According to Statista, by June 2018 there were over 25 million people using blockchain wallets, rising from 21 million just 6 months ago in 2017. Cryptocurrencies like Bitcoin and Ethereum are highly popular because of their advantages compared to traditional currency.
Blockchain wallets have a highly engaging and intelligent user interface, but at the same time also require slightly complicated backend processing. To leverage blockchain technology and invest in it, you need to know how a blockchain wallet works, what they are exactly, features of blockchain wallets and the different blockchain wallet types that exist.
What is a Blockchain Wallet?
A blockchain lets distributed users in a blockchain network communicate with each other directly and also transact value. A blockchain wallet, also called a cryptocurrency wallet, allows users to manage different types of cryptocurrencies like Bitcoin and Ethereum. It is a software program that enables you to buy and sell cryptocurrency and also monitor the transactions and balance on your digital currency. All the transactions are highly secure and cryptographically signed, and you can access your wallet from any device that's connected to the internet.
Unlike digital wallets and even traditional pocket wallets, Blockchain wallets don't save cryptocurrencies. Their function is to keep a record of all transactions related to your cryptocurrency - buying, selling and exchanging - and to store them on the Blockchain.
Features of Blockchain Wallets
There are many features of Blockchain wallets that make them more favourable than other storage accounts.
Easy to use: A Blockchain wallet is like any other software or wallet that you use in your day-to-day transactions.
Highly secure: Wallet security is an important factor for users while considering a Blockchain wallet. Once you secure your private key, your wallet is very highly secure.
Instant global reach: Blockchain wallets allow you to make immediate transactions across geographies. All of your transactions are free of any barriers and have no intermediaries.
Low fees: Compared to traditional bank accounts, fund transfer costs in Blockchain wallets is much lower.
Multiple cryptocurrency transactions: Blockchain wallets allow transactions across more than one cryptocurrency, which allows very easy currency conversions.
How Does a Blockchain Wallet Work?
In the case of cryptocurrencies, Blockchain wallets allow you to manage balances of two cryptocurrencies - bitcoin and ether. To create your e-wallet online, you need to provide an email id and a password.
Once the wallet is created, you will be provided with a Wallet id, a unique identifier similar to a bank account. You can access your Blockchain wallet by logging into the Blockchain website or by downloading the mobile application and accessing it from there.
The Blockchain wallet interface displays your current wallet balance for both bitcoin and ether tokens and also shows your most recent transactions. You can also click on the cryptocurrency balance and the app will immediately show you the value of your cryptocurrency in your local currency.
What is a Private Key and Public Key?
When you create a Blockchain wallet, you are given a private key and a public key associated with your account. The public and private keys are similar to your email id and password for your email account. You can give your public key to others to receive funds. But you should not share your private key with anyone. It's the key you use to spend your existing funds.
You May Also Like: 20 Most Popular Data Science Interview Questions & Answers
Types of Blockchain Wallets:
Based on the storage of private keys, Blockchain wallets can be categorised into Hot Wallets and Cold Wallets.
Hot wallets:
Hot wallets are available online and allow cryptocurrencies to be transferred quickly. Coinbase and Blockchain.info are some examples of hot wallets. Private keys for hot wallets are stored on the cloud for quicker transfers. They are easy to access and can be used online 24/7 using a desktop or a mobile device, but if hacked you risk unrecoverable theft.
Cold wallets:
Cold wallets are digital offline wallets. In cold wallets, the transactions are done offline and then disclosed online. To ensure high security, they are not maintained in the cloud but offline instead. Trezor and Ledger are examples of cold wallets. Private keys are stored either on a paper document or in different hardware which isn't connected to the cloud or the internet. This method of transacting protects the wallet from unauthorised access such as hacking.
Based on how the transactions are reflected and stored, Blockchain wallets can be classified within 3 categories.
Software wallets:
This refers to wallets that can be downloaded as applications onto your internet-enabled devices. This could be a desktop, a mobile device, or a web-based wallet you can access online. Some examples of software wallets are Breadwallet and Jaxx. Based on the devices they are made for, software wallets can further be divided into:
Desktop wallets: These wallets can be downloaded onto a PC or a laptop. These wallets can only be accessed via the system they have been installed on, so if you are not looking for remote access or are not constantly on the move, this wallet is a great option.
The limitation to desktop wallets is that since it is a single point of storage, you need to ensure your desktop is protected against virus attacks. Failure to do so could lead to you losing all your funds.
Online wallets: These wallets are cloud-based, so you can access them from any device using a web browser.
The only limitation for online wallets is often a dealbreaker for some users. The private keys for online wallet transactions are saved online and controlled by a third party. This makes it a bit unsafe.
Mobile wallets: These are mobile application wallets that can be accessed anytime, anywhere and give you the option of scanning QR codes for easier and faster fund transfer. The ease of access and transfer of funds, along with the other benefits of mobile applications, makes mobile wallets the most popular among the three subcategories.
No wallet is 100% foolproof and hacker-safe. You need to follow security practices and protocols to ensure the safety of your cryptocurrency.
Hardware wallets:
As the name suggests, a hardware wallet stores private keys on an external hardware device like a USB or a hard drive, acting as a cold storage unit. These wallets function like portable devices such as a mouse or keyboard that needs to be plugged into your system to function, in that you need to ensure your hardware wallet is plugged into your system in order to access it. Hardware wallets are less prone to malicious attacks by unauthorised parties and hackers. Trezor, Ledger and KeepKey are the most used and most popular hardware wallets in the market today.
Paper wallets:
A paper wallet is an offline wallet used to store cryptocurrencies. This wallet is a printed paper that contains your private key as well as your public key. These keys can be accessed using a QR code. Paper wallets are the safest type of Blockchain wallet and are hence used for storing large amounts of cryptocurrencies. They work in line with your software wallet to the public address that is shown on your paper wallet. You first park your funds into your software wallet. After that, you transfer those funds to the public address listed on your paper wallet.
Additional Read: What is Big Data Analytics and Why Is It Important?
Blockchain Wallet Payment Process:
You can send a request to another party, asking for a specific amount of bitcoin or ether tokens. When you initiate the request, the system generates a unique address that can be sent to a third party. You can also convert this address into a Quick Response code or QR code.
Every time you make a request, a unique address is generated. When you share this address with other users or third parties, they can send cryptocurrency to you; similarly, you also require a unique address in order to send bitcoin or ether to someone else who may have generated the request. This process of sending and receiving is very similar to how PayPal transactions work. The only difference is that Blockchain wallets deal in cryptocurrency.
You can choose to exchange bitcoin for ethers and vice-versa. The Blockchain wallet app interface shows you a quote that indicates how much you will get in exchange for your existing amount based on the current exchange rate. Remember that the rate is subject to continuous change depending on how long you take to complete the transaction. These exchanges take a while to reflect within your wallet because these transactions take time to be added to each party's cryptocurrency's Blockchain.
You can also choose to buy or sell bitcoin using the interface, with this service powered by an exchange partner like Coinify or SFOX. In these cases, exchange rates are fixed or guaranteed for a limited time and you must make your transaction within this time. You must use net banking or a credit or debit card to transfer the funds.
How to Choose the Right Blockchain Wallet?
The objective behind creating Blockchain wallets and maximising their use is the simplification of cryptocurrency exchange for users. Depending on the amount you invest in cryptocurrency and the frequency of your transactions, you can choose between paper wallets, hardware wallets and software wallets.
If you make transactions while on the move or make frequent transactions, then mobile wallets are the right choice for you. On the other hand, if you are an investor who holds on to cryptocurrency investments for a longer period, then a hardware wallet will suit your investment style.
To know more about cryptocurrency and how it works, enroll in Koenig's online training course.