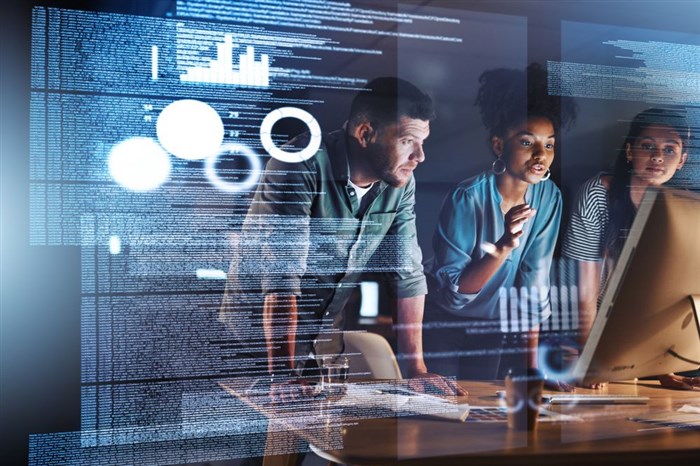 Canada has become a desirable place for immigrants in recent years. More and more people are choosing to immigrate to Canada because of - the high standard of living, medical benefits, stability, and high employment rate.
As per Statistics in Canada, there were 997,000 vacancies in the second quarter of 2022. It was the highest number of vacancies recorded in a quarter. The technology sector of Canada is growing at unprecedented rates. There are almost 37,000 IT companies in Canada with 160 billion dollar CAD in revenue.
The job market for the IT sector is ripe and employers are looking for talented employees. Many IT jobs pay more than others. In this article, we have discussed some of the highest-paying IT jobs in Canada in 2022 - 23. Along with that, you will know how you can stand out from the competition while applying for those jobs.
The top 12 highest-paying IT jobs in Canada
Canada have quickly adopted the latest and emerging technologies, such as Artificial Intelligence, Machine Learning, Analytics and Cloud. Canada's economy is expanding quickly, with companies such as Microsoft, Amazon, and Google establishing their delivery centers.
Employers are willing to increase salaries to acquire and retain talents to succeed in the thriving IT sector. Let us take a look at some of the highest-paying IT jobs in Canada.
Software Developer
Average Salary: $78,392 per year
The roles and responsibilities of a software developer vary as per the organization and teams. But the primary responsibilities remain the same. A software developer is responsible for developing and maintaining systems to run networks, design applications, and modify existing software to enhance performance. Many developers also work with customers to solve technical issues. They use mathematical models and analysis to predict challenges and develop appropriate solutions.
Organizations typically ask for a bachelor's degree in computer science or any related field while hiring for a software developer. Candidates should have a thorough knowledge of programming language and software development life cycle when they're applying for the position of software developer.
IT Project Manager
Average Salary: $110,293 per year
IT project managers are responsible for all facets of an IT project. Their responsibility is to handle everything - from planning and organizing to execution and monitoring. In many organizations, IT project managers are also responsible for technology strategy planning, developing upgrade schedules, and ensuring employees are following the required policies.
And they also participate in recruiting new IT staff and supervise them. Most businesses require a candidate who has at least a bachelor's degree in information technology or computer science. Candidates also should have an in-depth knowledge of network administration and VMware. Depending on the size and scope of the organization, companies can also ask for experience and extra certifications.
IT Business Analyst
Average Salary: $69,568 per year
IT business analysts are an important part of any organization. They communicate with multiple teams, stakeholders, and even clients. Their primary role is to understand the organization's challenges and design innovative solutions for them.
Other than that, IT business analysts create/change management proposals, collaborate with technical and development teams, analyze and report crucial trends, and help achieve long-term goals.
Candidates should have a bachelor's degree in project management, computer engineering, or any other related field to apply for this job. Many employers also ask for experience and a thorough knowledge of Sharepoint and BPM tools as well.
Database Analyst
Average Salary: $39.28 per hour
Business's greatest asset is data, this is why database analysts are in great demand. Database analysts determine the best way to collect and store an organization's information and data. They create databases and identify areas of improvement in existing databases. They ensure that the company's database is secure and accurate.
A bachelor's degree in computer science, statistics, business administration, or any other related field is important to become a database analyst. Also, some experience in database development and management is required.
Computerized Information Systems Manager
Average Salary: $34.62 to $72.82 per hour
Computerized information systems managers lead the IT department of any organization. Their responsibility is to manage the technology needs of the business. They determine the technology demands of the business, troubleshoot IT issues, update IT systems, and manage software and hardware.
Staying up to date with emerging technology is also important for a system manager to determine how they can benefit their organization. To become an information systems manager, a candidate should have a bachelor's degree in information technology or computer science. Getting a master's degree will help in getting a specialization.
Quality Assurance Analyst
Average Salary: $61,525 per year
As the name might suggest, quality assurance analysts ensure the quality of systems, software, and products. By testing different systems, they check for defects and ensure that the software meets the quality standards of the organization. Testing involves assessing performance, functioning, and quality.
Quality assurance analysts are also responsible for ensuring compliance with any regulatory requirements. A bachelor's degree in information systems or computer science and related fields with experience in auditing, testing, and inspection is typically necessary for this job.
Security Analyst
Average Salary: $79,835 per year
Security analysts ensure that an organization's data and systems stay secure. Their primary responsibilities include developing security solutions, testing security measures to look for vulnerabilities, and managing system access.
Besides a bachelor's degree, employers also look for certifications while hiring security analysts. Getting certifications such as Certified Ethical Hacker, CompTIA Network+, or Certified Reverse Engineering Analyst are useful to get a job.
Business System Analyst
Average Salary: $68,680 per year
Business system analysts are experts in both business strategies and software. They improve business processes to achieve organizational goals. Their responsibilities include analyzing existing business processes, creating implementation and execution plans, and developing unique solutions.
A bachelor's degree in business administration or computer science is needed to become a business system analyst. An MBA significantly improves the prospect of getting a job for a candidate.
Network Engineer
Average Salary: $80,138 per year
A network engineer manages a company's networks and ensures they are functioning efficiently. They also prepare data backups, run disaster recovery, control software, and troubleshoot technology issues.
Many network engineers also develop customized networks to meet an organization's needs. Apart from having a bachelor's degree in computer science, certifications, such as Microsoft Certified Solutions, and CompTIA certification, are also necessary to get this job.
Data Scientist
Average Salary: $86,292 per year
Data scientists are responsible for analyzing structured and unstructured data for useful insights. Using statistical, programmable, and analytical skills, they develop solutions to business challenges using massive amounts of data. Their responsibilities include - data mining, enhancing data collection, predicting behavior, and developing solutions.
Data scientists typically have advanced degrees in data science, mathematics, statistics, or computer science. Other than that, several certifications and online courses are crucial for data scientists to advance in their careers.
Computer Programmer
Average Salary: $36.48 per hour
Computer programmers are responsible for writing codes for different applications and computer programs. They interact with clients to understand their needs and develop the application as per their requirements. Apart from this, they maintain and troubleshoot existing applications to ensure their performance.
Depending on the organization, computer programmers can also be involved in cybersecurity. A bachelor's degree in computer programming or any related field is necessary to become a programmer. Besides that, expert knowledge of programming languages and operating systems is required.
How do IT certifications help?
A study by CompTIA found that 91% of employers look for IT certifications while hiring employees. Certifications are proof of the candidate's skills and expertise in their field. The IT sector is an ever-evolving sector with new technologies emerging every day. Certifications help candidates stay updated with the latest developments, and they can enhance their knowledge, and stay relevant in the industry.
Some of the certifications that are in demand in Canada include the following:
CISSP and Cisco certifications are some of the most reputed certifications in the IT industry. They are also popular amongst employers. Therefore, getting these certifications can significantly improve the chances of getting a job and standing apart from the competition.
Canada's relaxing work culture and high standard of living have made it popular among job seekers. Coupled with the booming IT sector, Canada has become a hub for people looking for IT jobs. In this article, we have discussed the highest-paying IT jobs in Canada, along with the certifications that can help get those jobs.
The salaries mentioned in the article are as per the time of writing. It may change in the future and vary as per different companies.