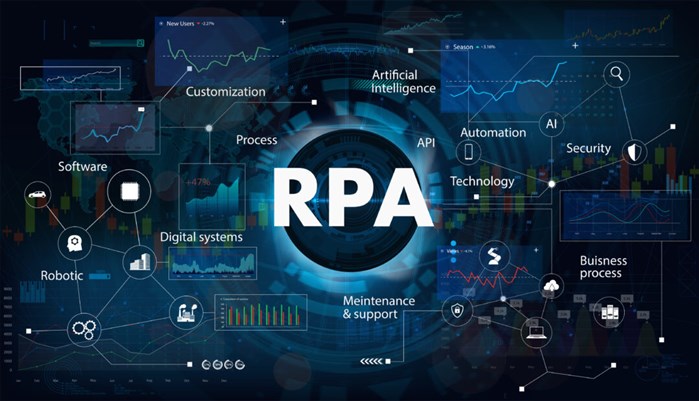 Robotic Process Automation, or RPA, is everywhere. It is widely used by numerous industries. The time you received an automated reply when you ordered something online, it's an example of the same. Because of its low costs, consistency, accuracy, and fast speed, the demand for RPA developers is also high.
Whether you want to learn more about the career or just browse through different career paths, this article will help you explore all the details, including the RPA developer job description, salary, and how to become one.
What is an RPA Developer?
RPA developers work closely with business analysts for cross-functionality and optimize business workflows. They document the processes by designing workflow diagrams, streamlining the business processes, and performing testing and debugging.
Skills for an RPA Developer
RPA developers should be skilled in different areas to do their jobs successfully. Let us discuss some of them.
• Analytics Skills: As an RPA developer, you should be able to analyze information and processes and provide recommendations to improve them. You must be able to make decisions that prioritize maximizing efficiency.
• Strategic Planning Skills: An RPA developer must have the skills to do strategic planning. They must be able to design goals, map out the project workflow, and carry out smooth implementation.
• RPA Tools: You should also have practical experience with tools, such as UiPath, Open Span, Blue Prism, and WorkFusion.
• Programming Languages: RPA developers may have to perform testing and debugging as a part of their job. As such, they must know some programming languages such as Python, R, or Java.
• Database Management: Many organizations look for candidates with some experience with databases, including SQL and NoSQL. Having this in your resume will give you an added advantage.
• Problem-Solving: Problem-solving is crucial for RPA developers as they often have to predict and solve system interruptions.
• Communication Skills: RPA developers interact with many people during the course of their work. As such, they must have stellar communication skills that allow them to put their points forward.
Read More: What is Robotic Process Automation (RPA)? - An Overview
RPA Developer Roles and Responsibilities
RPA developers have many roles and responsibilities. Some of them are as follows.
Design, develop, and implement RPA systems
Setup and analyze automated business tasks
Using RPA tools to resolve automation-related issues
Document automation process
Review and test automation design and code
Configure automation
RPA Developer Salary
RPA developers are amongst the highest-paid IT professionals. This is because almost all organizations across all industries are automating their business processes. The demand for RPA developers is reaching an all-time high.
According to AmbitionBox, RPA developers in India make an average annual salary of INR 6.7 lakhs. The salary range is INR 2.9 lakhs to INR 14.3 lakhs. The salary for lead developers is much higher than this amount.
Read More: How to Learn Robotic Process Automation (RPA)
How to Become an RPA Developer?
Intrigued by this growing profession and wondering how you can enter it? Here are the steps you can follow to become an RPA developer.
• Get a Degree: The first step to begin your journey in this profession is to get a bachelor's degree in computer science or a related field.
• Learn Fundamentals: The next step is to learn the fundamentals of RPA technology. Since this is a rather new addition to the field, you also need to understand its benefits and how it is different from AI and other existing technology.
• Develop Relevant Skills: Apart from degree and knowledge, you also need to develop random skills, including strategic planning, analytical, and database management skills.
• Learn Programming Language: The next step is to learn relevant programming languages. You can learn C, C++, Python, R, or Java.
• Get Certified: You can get certifications such as Blue Prism certification or UiPath certifications to validate your skills in this field.
• Work on Projects: Get some hands-on experience by working on different RPA projects. This will help you put your theoretical knowledge into practice and also develop a portfolio.
• Apply for Jobs: Now that you have the skills and a portfolio, start looking for opportunities. Begin with applying for entry-level jobs.