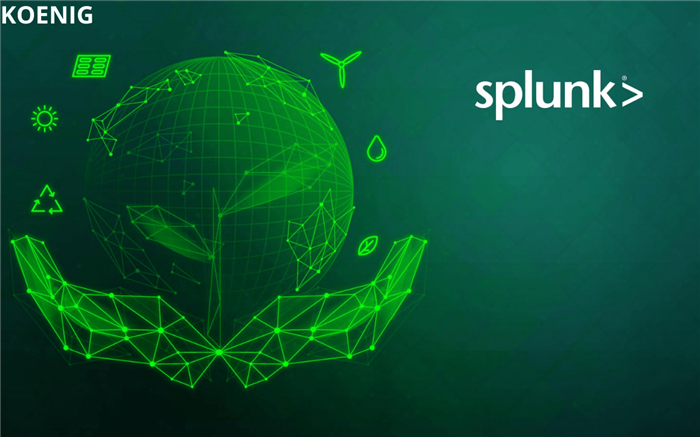 With the increasing use of computers, there has been an exponential growth in the machine data. This is also because of the proliferation in IoT (Internet of Things) devices, their use across several industries as well as rising number of machines in IT sector. These machines have a lot of data and information to boost the productivity and efficiency of any business. However, the machine data is not easy to interpret. Spunk makes it possible to decode the intricate machine generated data.
If you are a system admin and strive to figure out what actually went wrong in your machine, you might come across a language that is alien to you. The intricate, unstructured information is not suitable for analysis. Splunk is the tool that comes to your rescue. Just feed the complicated machine data to Splunk for processing. After successful processing, you can extract the useful data and can determine what exactly went wrong.
Splunk started off like this, in 2003, but became more popular only after the evolution of Big Data. In no time, it became highly popular for big data analysis. From this technology trend, you can easily assume that Splunk training and certification can bring your career on the right track and offer immense future possibilities. Let's discuss in detail about this technology in the coming sections.
What is Splunk Certification?
If you have a machine that generates big data continuously and you need to analyze it for the betterment of your business, you need Splunk. This software platform lets you analyze and visualize machine generated data gather from various sources like applications, sensors, and devices which make up your IT infrastructure.
The software is a product by Splunk, an American multinational corporation, located in San Francisco, California. The software product captures, indexes, and correlates data in real-time, which is the biggest selling point. While we have seen processors getting more efficient, nothing has changed the way data moves. And, this creates the logjam in most of the processes within organizations.
Splunk serves big purpose by ensuring easy data access across an organization. It does so by identifying data patterns and providing metrics, thus provides crucial information for business operations. The technology is widely used for application management, security, compliance, business and web analytics by professionals. For instance, in medical field, it facilitates reporting of health conditions in real time.
Also Read: Splunk Interview Questions 2021
Why Splunk Certification for your Career?
Learning new technologies and exploring something like never before is always an exciting journey. Same is also true in case of Splunk certification. If you like to take challenges and gain skills in emerging technologies such as big data, then Splunk is for you. It is also needed by financial institutions to harness the potential of big data. Moreover, it is being used by almost every industrial domain to understand some crucial facts about business and customers. It is a wonderful and lucrative career option if you want to stand out of the crowd and get paid well by your employer. After the certification, your chances of hiring with bigger firms increase manifold. Get Splunk certification and nothing can stop your career growth.
Exam Schedules for Splunk Certification
Before getting certification, you have to first attend a training session. Training may be online or offline, offered by reputable training providers like Koenig. Certification can be categorized into different sections, like:
Certification as Splunk Knowledge Manager
This certification is for partners and customers who want to become a certified Splunk knowledge manager. In fact, this certification is compulsory for acquiring Splunk Admin certification.
Certification as Splunk Admin
This certification leads Partners and Customers to become Splunk Certified Admins.
Splunk Certified Architect
This certification enables Splunk Partners and Customers to partake in the Architect Certification Exam and eventually showcase themselves as the Splunk Certified Architects.
Before certification, a participant has to attend specific classes including lectures and hands-on labs, and then take part in the final exam to complete the training. Dedicated virtual classes help students gain the necessary knowledge about the tool. The exam schedule and the mode of examination depend on the training provider. The exam can be conducted online to get a certification.
How to Prepare for Splunk Certification
Preparation of certification also depends on the training providers. The skill set taught during the virtual training session may come handy.
While attending some of the training programs, participants are asked to work on a real-time project. There might be some problem statements and a data set to work upon. You can apply your skills and knowledge for problem solving. After successful completion, you can submit your project and wait for the project to be reviewed by an expert. Depending on the performance, the examiner can give you grading and a certificate.
Your project may not be approved in the first attempt and you may need an additional chance to understand the concept better. Once you do it successfully, you get the certification.
Benefits of Becoming Splunk Professional
SMAC (Social, Mobile, Analytics & Cloud) generate a humungous amount of data that often goes waste. In the lack of possible tools to obtain the useful stuff contained in that data, businesses can't really make good use of that information. But, with Splunk, there is a way to dig out the relevant information from that seemingly waste of data. This unstructured data, which is actually a treasure trove of business information, can now be leveraged to give a boost to any business. Becoming a Splunk professional, you can help an organization get an invaluable insight about their customers, their behavior, changes in their behavior in near future, etc. It means you will hold an important place in the organization as a certified Splunk professional. This career is, therefore, the most sought after in today's age of big data.
As per Forbes, jobs in big data from Internet of Things and unstructured machine data have seen unparalleled growth in the past few years. There are specific job roles that guarantee lucrative career in Splunk and these are:
Programming Analyst
Systems Engineer
Software Engineer
Solutions Architect
Technical Services Manager
Security Engineer
When talk about the pay, even the starting salaries are better and higher in comparison to other data, software and IT related jobs. While you can expect a flourishing Splunk career in virtually any domain, five industry sectors have been favorable to the technology professionals. These are Information Technology, Retail Trade, Finance and Insurance, Manufacturing and Technical Services.
Thousands of enterprises, universities, government agencies and other service provides across the world use Splunk on a large scale for in-depth understanding of business and customers, prevent fraud, mitigate cyber security issues, improve operations and reduce overall expenses. The rate at which it is being used by organizations is expected to rise exponentially.
How to Become Splunk Professional?
In order to become a Splunk professional and make the most of this time, you must first have a certification. For this, you need to first enroll into a training program. The training aims to provide the required knowledge and skills to a learner to ultimately become a Splunk expert. Aside from the basic keynotes of Indexing, Licensing, Roles & Authentication, the training program also includes advanced concepts like Clustering, Reports & Dashboards. As the training progresses, enrollees come across the best practices and steps for preparing, data collecting and sizing.
Training centers like Koenig offer world-class facilities to participants to learn the concepts of this technology. The certification program doesn't have any specific qualification requirement, and suits Splunk users, clients and partners who want to manage Splunk enterprise environment.
Additional Read: Interview Questions and Answers for Splunk certified Professional
What are the Future Possibilities after Splunk Certification?
In the landscape of continuous data changes, numerous technologies might come your way to utilize that data in a profitable way. However, only a few technologies have actually made a mark with their performance, Splunk is one of them. If you want to make a career in data analytics, this technology can offer you immense success in the future. It's evidently growing demand and no particular qualification requirements from candidates makes it an attractive field of opportunities. Just a certification and you can expect a good position in a reputable organization and a handsome pay check. There are opportunities galore after Splunk certification.
If you have a deep interest in Splunk and aspire to join the continuously growing team, the future holds something really exciting. The career is challenging and lucrative at the same time. With the big data growing tremendously, this is the right time to master Splunk. There are three primary spokes, namely Architect, Administrator and Developer. If you get a certification and your resume proudly flaunts your achievement, then you can have a varied list of tasks to be performed, depending upon the job title you choose in an organization.
Many renowned companies are on a look out for Splunk masters and are ready to offer them attractive remunerations. With the right skills, knowledge and training, you can be the one pillar of strength to any of these organizations. Needless to say, you can get better opportunities and career growth than most of your mates.